Omnichannel Retail: Creating A Cohesive Shopping Experience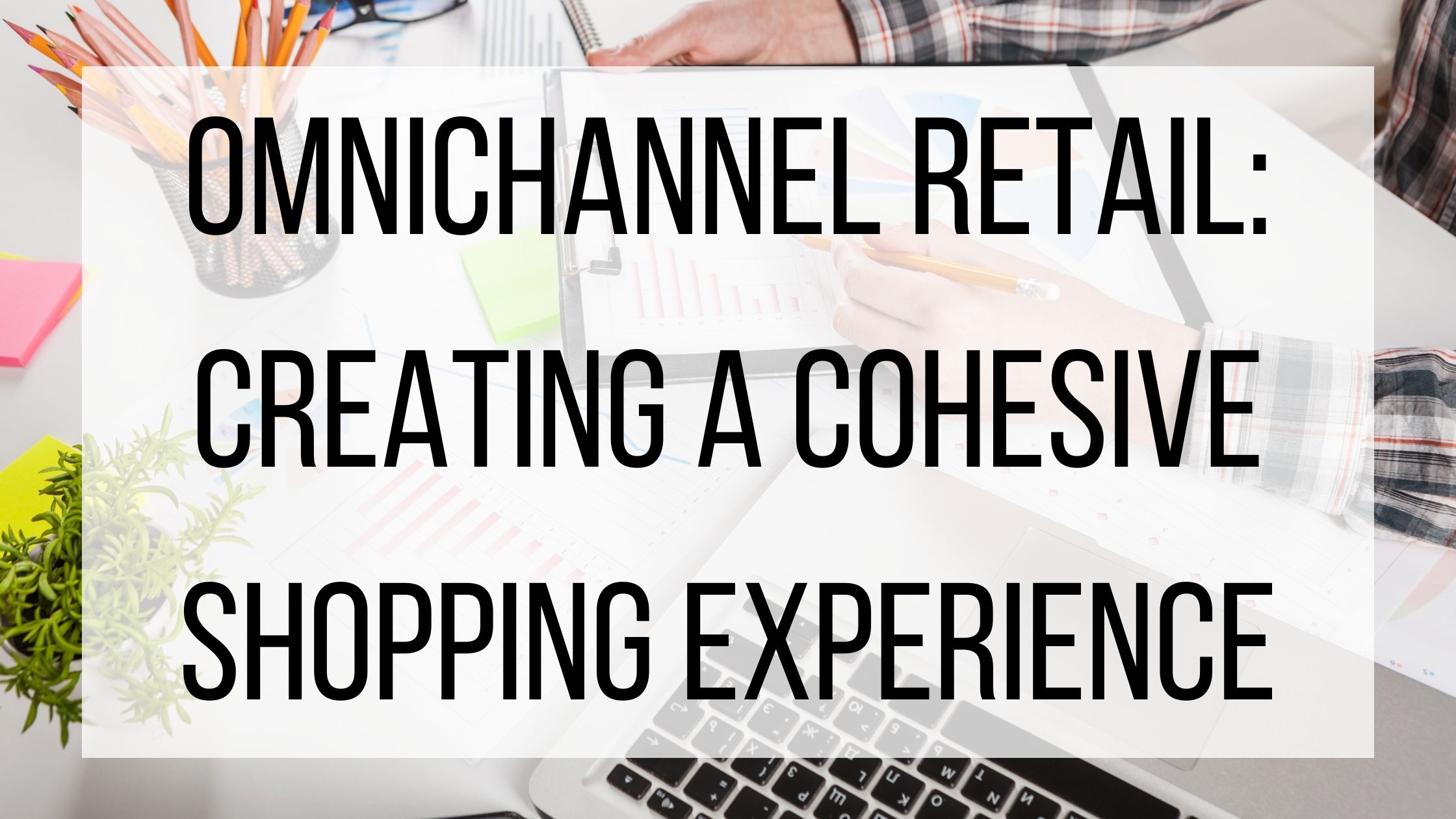 As technology advances, there are more and more ways to integrate it into our lives. Customer behaviors will continue to change and progress, so business owners, marketers, sales associates, and everyone else on your team needs to be prepared to keep up with their needs. Omnichannel retail has rapidly increased in popularity recently and can be more helpful than traditional Multichannel retail. Both strategies work well if executed correctly, and understanding the differences can help you decide with method is best for you.
What Is Multichannel:
Multichannel allows you to sell your products across various platforms, both online and offline. A multi-channel approach often includes a brick-and-mortar storefront, a website, social media channels, emails, etc. Multi-channel gives the customers a variety of ways to shop and interact with your business, but the data from the channels are not synchronized.
What Is Omnichannel:
Omnichannel is a multi-channel approach that allows customers to have a seamless experience, no matter where they are shopping, This includes brick-and-mortar locations, on a smartphone, laptop, or anywhere else they choose. Omnichannel synchronizes data between all of your channels, This can be especially helpful between a brick-and-mortar store and an online store. The goal of the omnichannel strategy is to create a customer experience that is seamless across all of your channels, no matter how the customer is choosing to interact with you.
How Omnichannel Works:
The goal of omnichannel is to create a unified brand experience, so integrating your channels is crucial to the success of this method. Start with a customer-centric mindset. When using omnichannel methods, your customer should feel as if your brand remembers them- things they have looked at, items they might be interested in, or what they've been researching. Strive to create a brand that is memorable to make a positive, lasting impression and increase brand loyalty.
Start with what you have, and grow from there. Creating an omnichannel experience is going to take time, so make sure you start with a solid foundation to build on. Put the same effort into each of your channels, and see where customers are the most responsive to you. For example, if you are quick to respond to messages on Facebook but slow on Instagram, they will take notice and it will hurt your brand image. Meeting customers wherever is most convenient for them in a quick and professional way will help boost your credibility.
Use a consistent brand voice across all platforms. It is fine to re-post some content on multiple platforms, but doing that too often will hurt your SEO. Creating and using a brand voice will help you keep the same tone and build similar content that is appropriate for each platform.
One of the biggest ways you can use omnichannel marketing to help boost your brand is to end every interaction with a CTA (call-to-action). If customers are on your mobile site, invite them to download your app. If they are receiving an email from you, link your website and social media accounts.
Omnichannel and multi-channel can both work for your business- it is totally dependent on the amount of effort you are willing to put in, and what serves your customers best. Building a coherent brand is extremely important for success, so work on building your brand, and listen to your customers! Do you use omnichannel marketing? What is your favorite part about it?