Are Affiliate Links Impacting Your SEO?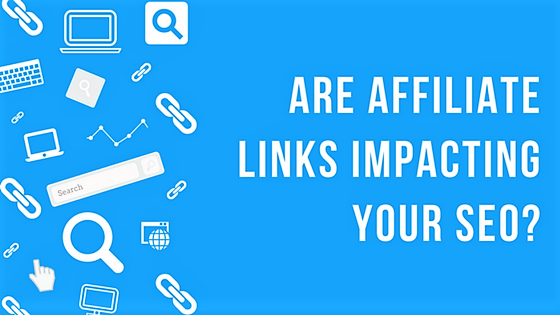 Affiliate marketing can be an amazing sales channel for an online business, but one common concern is how affiliate links impact search engine optimization (SEO). While their impact on sales is quite easy to track, there has been speculation over the years on the influence they have on SEO and Google rankings.
Are affiliate links hurting your SEO? In this post, we'll discuss the impact affiliate links can (or cannot) have on your SEO.
Do Affiliate Links Count As Backlinks?
Bad backlinks can hurt your SEO rankings and potentially lead to penalties for violating Google's webmaster guidelines. If an affiliate link counts as a backlink to your site, that could negatively impact your SEO. But, do all affiliate links count as backlinks?
To answer this question, there are three main types of affiliate links you should be familiar with.
Network links: If affiliates use text link based code from a trusted network and the URL code starts with a link that points to the network's servers (not directly to your URL), it is not a backlink and should not affect your SEO. However, some of these can be considered backlinks if the redirects are not done correctly. Make sure to ask the network what types of redirects they use for links.
Direct links with parameters: Direct affiliate links with parameters point directly to your website like a backlink, but they have parameters attached like ?=affid-XYZ. They are considered backlinks since they point directly to your site. But, they appear as paid links and should be no-followed (when a link is marked as "no-follow," the receiving page sees no link equity – we'll touch more on this further down).
Direct link with no parameters: Direct links with no added parameters are backlinks that point directly to your site and not a network. These do look and act like genuine backlinks. They can be more SEO-friendly if they are niche and content relevant sites. But if not, you should make sure they have no follow links.
Do Affiliate Links Impact SEO?
For the most part, affiliate links do not directly help or hurt your SEO. Affiliate links through major program networks cannot negatively influence your SEO because they do not get indexed past the network. This means search engines will not pass any link equity to the receiving page (which is what boosts a page's ranking authority and helps the page rank higher for relevant search queries).
Where they do help is by bringing a unique opportunity for your business to increase visibility, site traffic, conversions, and revenue. That being said, we highly recommend that you carefully choose which affiliate sites promote your business.
Here at BMT Micro, we encourage all of our vendors to participate in the BMT Micro Affiliate Program. This free service provides developers with additional channels to promote and distribute their product. Plus, there are no additional fees involved! You pay only the affiliates for this service. The developer control panel includes administrative tools that allow you to manage affiliate sign-ups, percentage and view affiliate sales reports. Furthermore, BMT Micro handles all of the payments to your affiliates. There are many benefits to joining an affiliate network from reliable merchants and the more you utilize the affiliate network, the more profits you will see!
Interested in signing up for the BMT Micro Affiliate Program? If you would like to go ahead and explore what our Affiliate Program has to offer, you can do so by signing up here: Affiliate Sign-up (you can learn more about our Affiliate Program through this link too).