How To Prepare For The Holiday Shopping Rush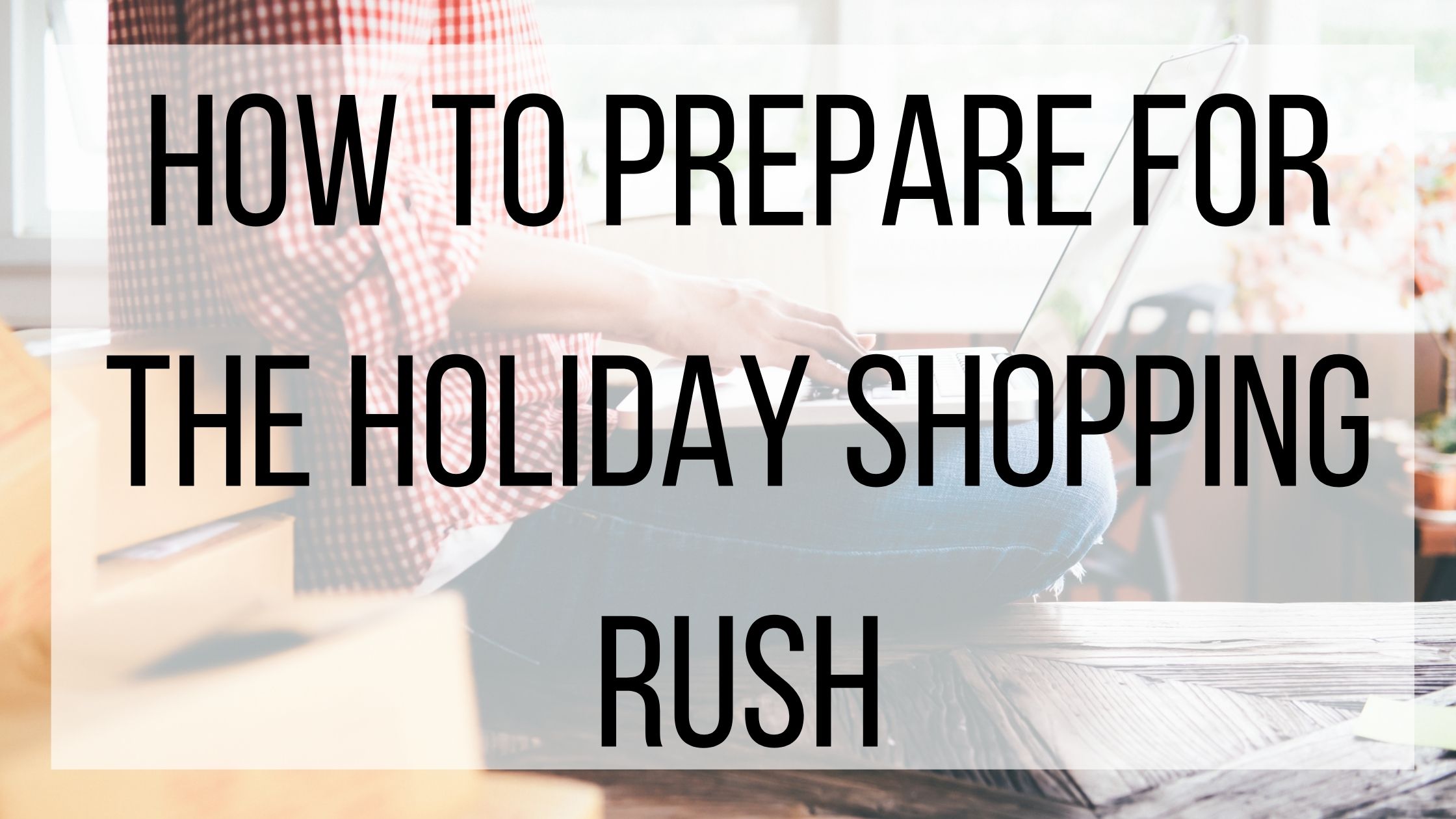 The holiday season is quickly approaching, which means plenty of time spent with loved ones, tasty food, and celebrations are just around the corner. Kicking off the holiday season is the biggest shopping weekend of the year. In the past, Black Friday was when customers would wake up early and brave the crowds in order to find the best deals and get some of their holiday shopping out of the way. Now Small Business Saturday and Cyber Monday follow closely behind, encouraging customers to spend more time spending money and hunting for deals. This year, shopping might look a bit different, with social distancing in effect. Here are some ways you can prepare for the busy weekend, and help your business and customers adjust to create a safe shopping experience.
Analyze Last Season:
Take a look at your sales from Black Friday and Cyber Monday from last year before you get started. What days were the most busy? Did you have more customers come into your store or shop online? What deals seemed to be the most popular? Did you get any positive or negative feedback from customers? Knowing what you did well, or poorly, will help you make the most out of this year.
Test Your Website:
If you have not tested your website in a while, now is the time to do it. Make sure your pages (especially product pages) are up to date and loading quickly. Be prepared for more traffic than usual, so it is important that everything is working smoothly. If you do not have cart abandonment notifications turned on, consider starting them so that your customers do not miss out on a deal that they wanted. Having everything in order before the holidays will allow your customers their best experience, save you some stress, and help maximize sales.
Plan Your Promotions:
Customers have come to expect sales and promotions over Black Friday and Cyber Monday, so not offering any is a surefire way to drive off customers. Promotions can vary greatly depending on your customer base and what they respond to. Offering a site-wide discount is one way to offer customers a deal, but might not bring in as much revenue. Consider doing a discount by category, or offering an additional discount if customers spend a certain amount. Other popular promotions are free gifts with a purchase or offering special edition holiday sets. One of the best parts of holiday sets is that customers will get to try out several different products at a discounted rate, and might even get hooked on a product they haven't tried before!
Be Aware Of Trends:
Make sure you are aware of industry trends before the big shopping weekend. Maybe you have a product or two that are popular, but customers are been holding out on purchasing them to see if they can get a deal. Black Friday and Cyber Monday are also when many customers start their holiday present shopping. If you have a trendy product, make sure to highlight it on your landing page or social media, and make it easy for customers to navigate to the product page. If you have a storefront, make a special display for these products, so customers can find it easily and move on to their next stop to allow social distancing and shorter wait times.
Black Friday, Small Business Saturday and Cyber Monday can be chaotic if you do not plan ahead. Thankfully, with a little bit of preparation they can be a fun and successful start to the holiday season. Keep open communication with your customers and be prepared for a busy weekend! Do you start your holiday shopping on Black Friday? How are you preparing for the busy shopping season? Let us know in the comments!