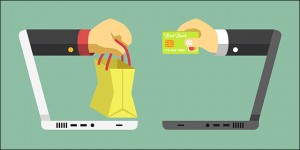 When you sign up as a vendor with BMT Micro, you get access to our Vendors Area, which offers you a multitude of features that you can use to not only set up and manage your account, but through which you can manage your sales and offer your customers a great variety of options for purchasing or enjoying the product(s) that you have for sale. In our blog post from November 21, 2014, we touched upon the gift certificate options that are available in the Vendors Area. This blog post will give more of an overview of some of the things available to you, as a vendor with BMT Micro. Our system is created to be simple – easy to use and easy to set up for immediate return on product listings – but it contains more than may first meet the eye.
Sales: obviously, in the vendors' area, you can manage all sales related matters, such as seeing both pending sales and sales that have been completed. Your sales summary can be viewed either as a list or as a graph, depicting sales statistics and information over a given time and/or based on a product name or the country from which the purchase was made. The detailed sales summary can give you information about how many units of a certain product were sold at what price, considering what discount etc. Vendor royalties are clearly at display on the main page and also throughout the sales statistics, so that you can always follow along and know exactly what you have been earning for each and every sale. The EU sales summary will give you information on sales within the EU members states. The sales statistics can be ranged or grouped in many different ways; there is an option to consolidate the information not only through the product's name or ID number, but also through customer comments on the product(s) or how they heard about and came to your business in the first place. This could be very valuable information for future marketing purposes; e.g. in reaching out to your target audience, whoever and wherever they may be.
Products: When you have signed up with BMT Micro and added your products, you can always go back and edit or manage these products to fit your needs as they change over time and with the sales statistics that you are able to see. Some products may not work, or you will have developed a new version of them, but maybe you don't want to get rid of them altogether, just in case? With BMT Micro, your products can either be active (and up for sale) or inactive (not currently for sale, but still in the system). You can filter either of these options through the product's name or ID number. You can manage files, upload or delete, as your need dictates. You can add and manage activation codes for your products. You can manage pricing tiers for all of your products and there are many different options for discount schemes, which may provide you and your customers with exciting sales and purchase opportunities, depending on the type of product and what type of discount you may want to offer. There is much that can be done in this department and we will address the various discount options in more detail in a different blog post down the line.
Customers: As a vendor with BMT Micro, you can easily manage all your customers, find their information from within our system, to better resolve their problems or answer their questions, you can manage their download passwords and subscriptions and see the comments that they have made on your product(s).
Affiliates: If you want to partner with affiliates to increase your sales, there is a place for that as well in our Vendors Area. There is detailed information on what the affiliate program is all about and how it can benefit you. You can see statistics on affiliate sales and you can email your affiliates all at once if and when you have important information to share. As we have stated before in the space of this blog, using an affiliate program can be an effective way to market your products with little or no cost.
These are only some of the features available to you in the vendors area – but there is much more that remains for you to discover or take advantage of as a vendor with BMT Micro. Signing up is as easy as 1-2-3: register, upload your products, and start selling! Some e-commerce providers may approve your account after a weeks long review; with BMT Micro, the review is almost instant and you can start selling in a day or less! We have several plans for you to choose from, or we can customize our plans to suit your needs. With the numerous functions featured in our Vendors Area, managing your online sales has never been easier!