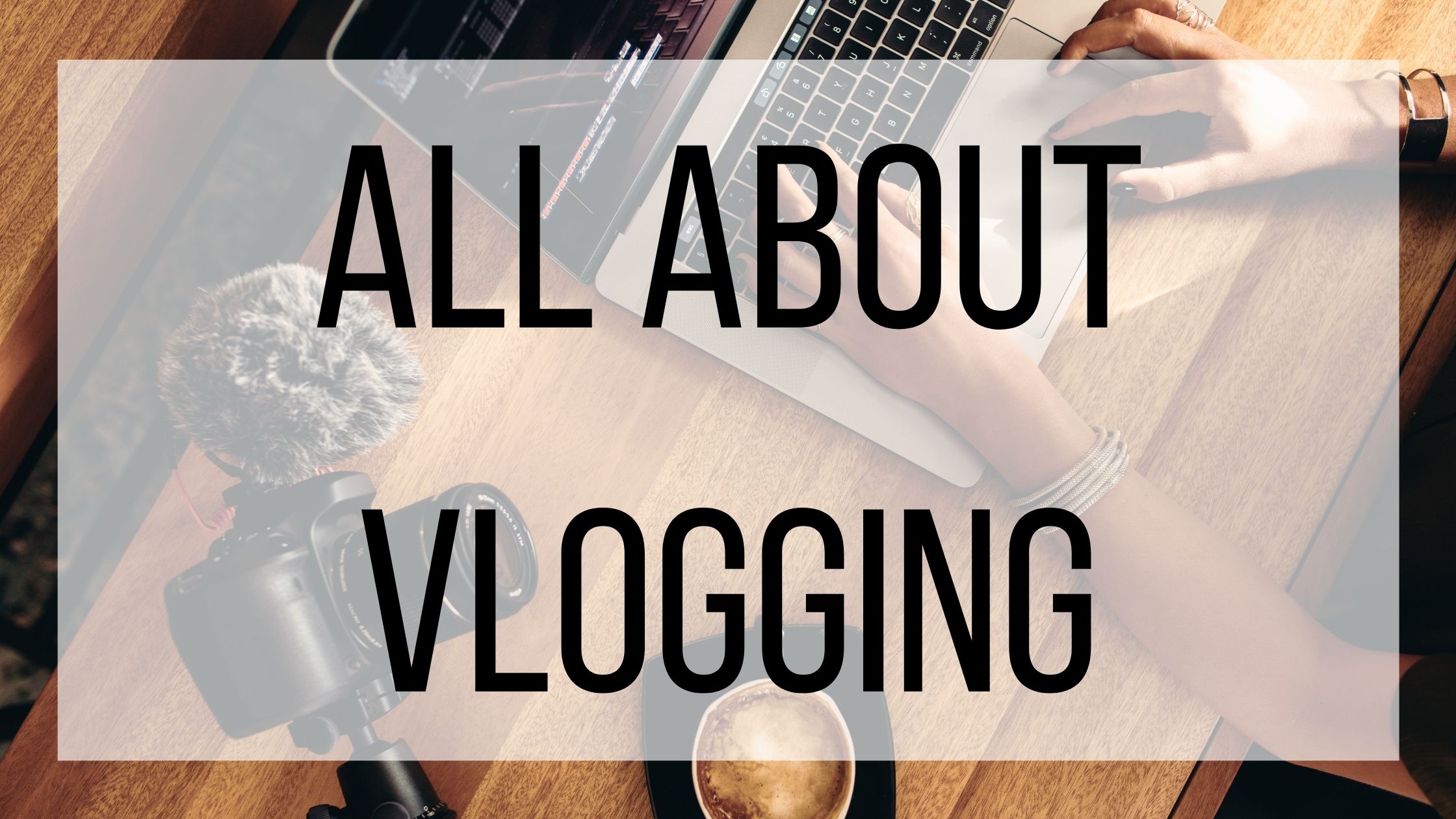 Customers love to get their information in many different forms. Pictures, videos, and blog posts all play a big part in educating and entertaining your audience. One of the methods that is becoming more and more common among businesses and individuals alike is vlogging. Not sure what vlogging is or where to get started? Read on to learn all about this trend.
What Is Vlogging?
Video blogging, or "vlogging", is the practice of posting short videos in a blog-type series. Adam Kontras is often credited as the original vlogger when he recorded a video blog for his family and friends to follow along on his trip to Los Angels in 2000. Since then, vlogging as grown exponentially with the rise of technology and easy internet access. Similar to traditional blogs, vlogs can cover a wide range of topics. Lifestyle, product reviews, or educational vlogs are among the most popular vlog categories, but you can make your vlog to be whatever you your audience will enjoy and respond to.
Find Your Audience:
Before you jump into vlogging, do a little bit of research. Look into what kind of videos your target audience wants, and what platforms they are most likely to use. Youtube, Facebook, and Instagram are great places to start, as many customers watch their videos on these platforms. Look at Google Trends to help you decide what topic would be the most success to cover, and what length your videos should be for maximum success. It is also a good idea to look into what your competitors are doing during this step, to get an idea of what has been successful for them and where they could use improvement.
Create A Plan:
Like any other aspect of running your business, creating vlogs will not work very well if you do not put some effort into planning before you start. Unless you are trying to target a very niche audience, consider started with simple blog topics, and work your way to more specific videos. Grouping your ideas into a series can be helpful to go in-depth, and let your audience know what they have to look forward to. Listen to what your viewers want, and alter your plan if your videos are not as successful if you want them to be. Additionally, if you post a vlog with an aspect that does surprisingly well, make sure to incorporate more that in future videos!
Invest In Your Vlog:
Audiences like vlogs because they are an easy way to get information, and learn more about your products or industry. To get the most out of your vlogs, consider investing in some equipment. If you do not want to go all-in on purchasing nice equipment before you start your vlog, start small. Chances are someone on your team has a smartphone with a good quality camera that you can use. If not, look into purchasing a small video camera that allows you to get clear picture and sound. If you do have a smartphone you can use, order a phone stand do allow a stable picture from a good angle. Lighting is important too, so do some research on what kind of lighting is best for the videos you want to shoot. Ring lights are a great starting point if you won't be moving around much, and provide a flattering light in most situations. Avoid shooting in harsh, direct sunlight if you can avoid it to eliminate glare and harsh, unflattering tones.
Be Consistent:
If you only upload vlogs when you feel like it, they will not be very successful. Chose how often you want to upload, and stick with it. If you're feeling extra motivated, it's ok to post extra vlogs once in awhile, but try to stay on a consistent schedule. If you are doing a series, try filming several videos at once. Not only will this save you time, but it will ensure that you have content to post and give you extra time to edit.
Vlogging can be a fun and effective way to connect with your audience! Keeping up quality content and staying true to your brand sets you up for vloggins success. Have you ever made a vlog? What kind of content do you like to see? Let us know in the comments!