All About Micro Influencers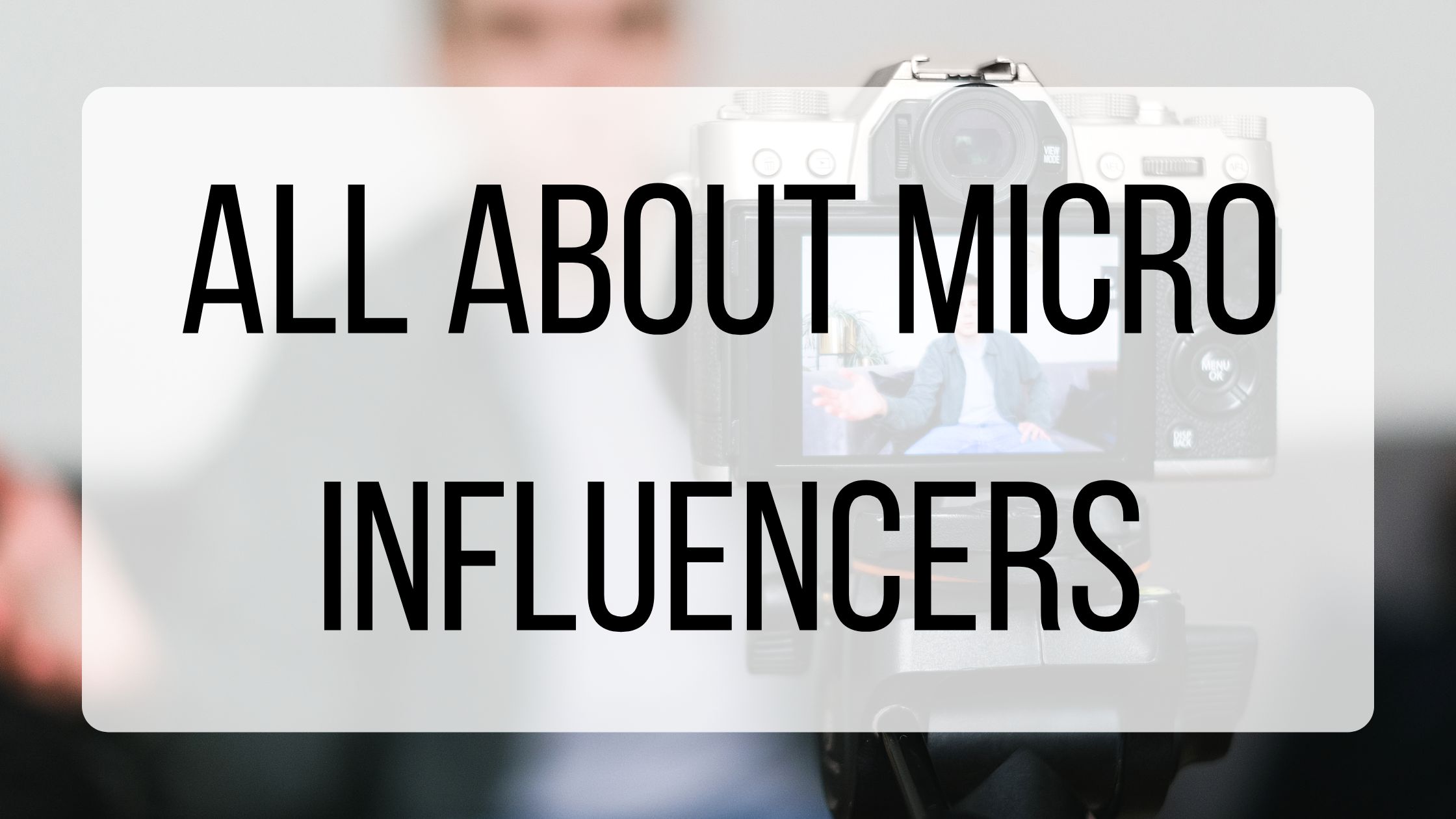 It's no secret that social media influencers can help boost your brand, or convince you to purchase a product. These creators spend a lot of time and effort making content for their own personal brand, as well as brands that they work with. As these influencers grow their audience, their prices go up to reflect their demand. If you are interested in working with influencers but are not sure if they would fit your needs or your budget, consider working with a micro influencer.
What Are Micro Influencers?
Micro influencers are simply smaller-scale influencers. There is not a specific number that makes them "micro influencers", rather than regular or mega influencers, but typically their following ranges from about 10k to 100k on their biggest platform. Micro influencers exist on the same platforms as larger influencers, but will often put more effort towards their main platform. TikTok and Instagram are the most popular platforms for influencers, as they are able to effectively create content and grow their audience.
Why Work With A Micro Influencer?
Working with micro influencers comes with plenty of benefits. One of the most obvious reasons is that they tend to have lower rates than mega influencers. In 2019, it was reported that Kim Kardashian charges up to 500,000 per Instagram post, a price that is far too steep for most businesses. Micro influencers are often willing to partner with brands and offer their followers a specialized discount code to encourage them to try your product.
Another huge perk of working with micro influencers is that their content tends to come across as more authentic, and they have an audience that values and trusts what they have to say. Micro influencers often have a niche community, and their followers look to them as an expert. Micro influencers exist in most industries, so there is a good chance you can find one to work with!
Most micro influencers genuinely enjoy what they do, and it shows in their content. Because they have smaller communities, they are able to interact with their audience more, create content that they are proud of, and use their own unique voice. They are less likely to get attacked by internet trolls or come under heavy scrutiny, which allows them to speak more authentically. This means that when they are sharing their experience with your product, it is going to come off as a genuine endorsement.
Micro influencers have high engagement rates. Since they have a smaller audience, they are more likely to interact with their followers and directly respond to questions or comments they get. Although they cannot respond to everyone, they will often post Q&A's on their stories, run polls, or have other creative, interactive ways to connect with their audience. They are also more likely to respond to direct messages and do not have a team running their social media behind the scenes. This encourages their followers to reach out, as they feel that their voice is being heard.
Working with micro influencers can be a huge benefit to your company. If you want to work with a micro influencer, do some research on who would be a good fit. Take into account their content, engagement, and personality when choosing who to reach out to. Once you find a micro influencer that you'd like to work with, make sure to treat them with respect to start a long-lasting relationship.