UX Trends For eCommerce Sites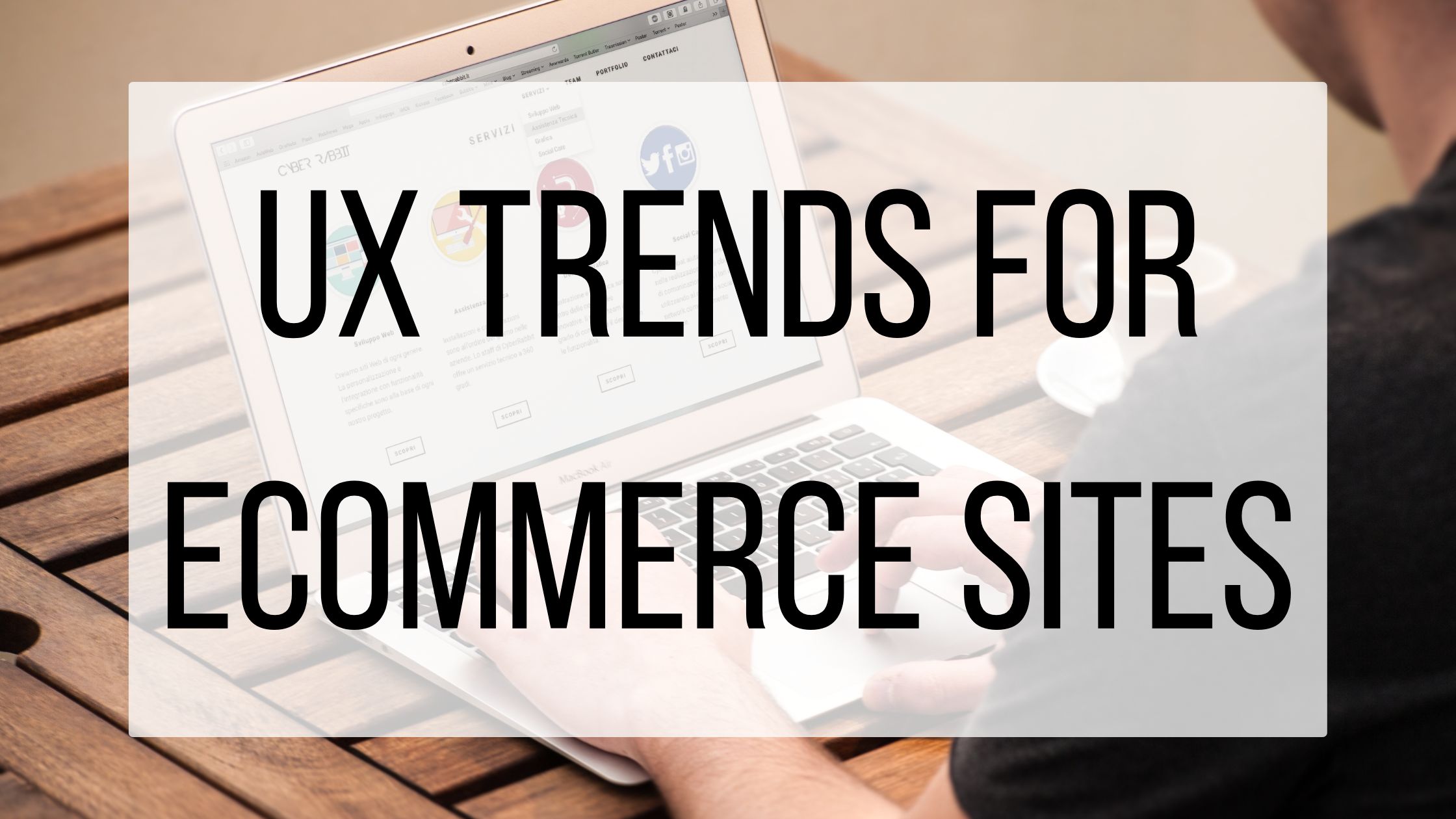 User Experience, also called UX, is critical for the success of your business. UX encompasses the aspects included in a user's experience with your company, and it is especially important when it comes to your website. Think about the last time you visited a website as a customer. Did the site have quick loading times? Was it easy to navigate? Were you able to easily find what you were looking for? If you had a positive experience with the website, it is more likely that you went through with making a purchase. Keeping up with current UX trends can help you deliver the best possible experience to your customers, and help you drive sales.
Loading Speed:
One of the most important things you can do is make sure that your website loads quickly. Even a one-second delay can impact conversion by up to 20%. If you choose to include a lot of content on your web pages, consider "lazy loading". Lazy loading is a newer UX trend that loads images or other site elements as the user scrolls down the page. By using lazy loading, only the section of the page that the user is on needs to be fully loaded, rather than the whole page at once. This can greatly improve your website loading speed, and does not have a negative impact on the user's experience with the page.
Easy Navigation:
Customers want to find what they are looking for quickly, without having to search. Making it easy for them to navigate your website encourages them to stay, and might even drive them to check out other areas of your site. Having clear, easy to find navigation at the top of your pages makes the experience more seamless for them. Typically, drop down menus perform best on desktop computers, while hamburger menus work better for mobile devices.
In-Depth Product Experiences:
If you are selling products on your website, take photographs and videos from different angles, so the customer can get a good idea of what it will be like once they have it. Adding in videos of the product in use, color swatches (if applicable), texture photos, and anything else you think would be beneficial can help encourage the customers to make a purchase. As a bonus, you can re-purpose some of your website photos and videos across other social media platforms!
Easy Checkout:
Once customers get to the checkout, the process should be as smooth as possible. For new customers, allow them to check out as a guest, or quickly create an account to save their information. For returning customers that have an account, auto-fill their information and allow them to easily update anything that has changed (such as credit card information or their address). Display security badges at the checkout as well, so they know that they are in good hands and that their information is safe with you.
There is no one-size-fits-all solution to having the best UX you can, but keeping up with what new solutions are available is the best way to keep your business competitive. Make sure to keep up with your website regularly to ensure that everything is running smoothly, and your users are having the best experience possible.