eCommerce Bounce Rates For Beginners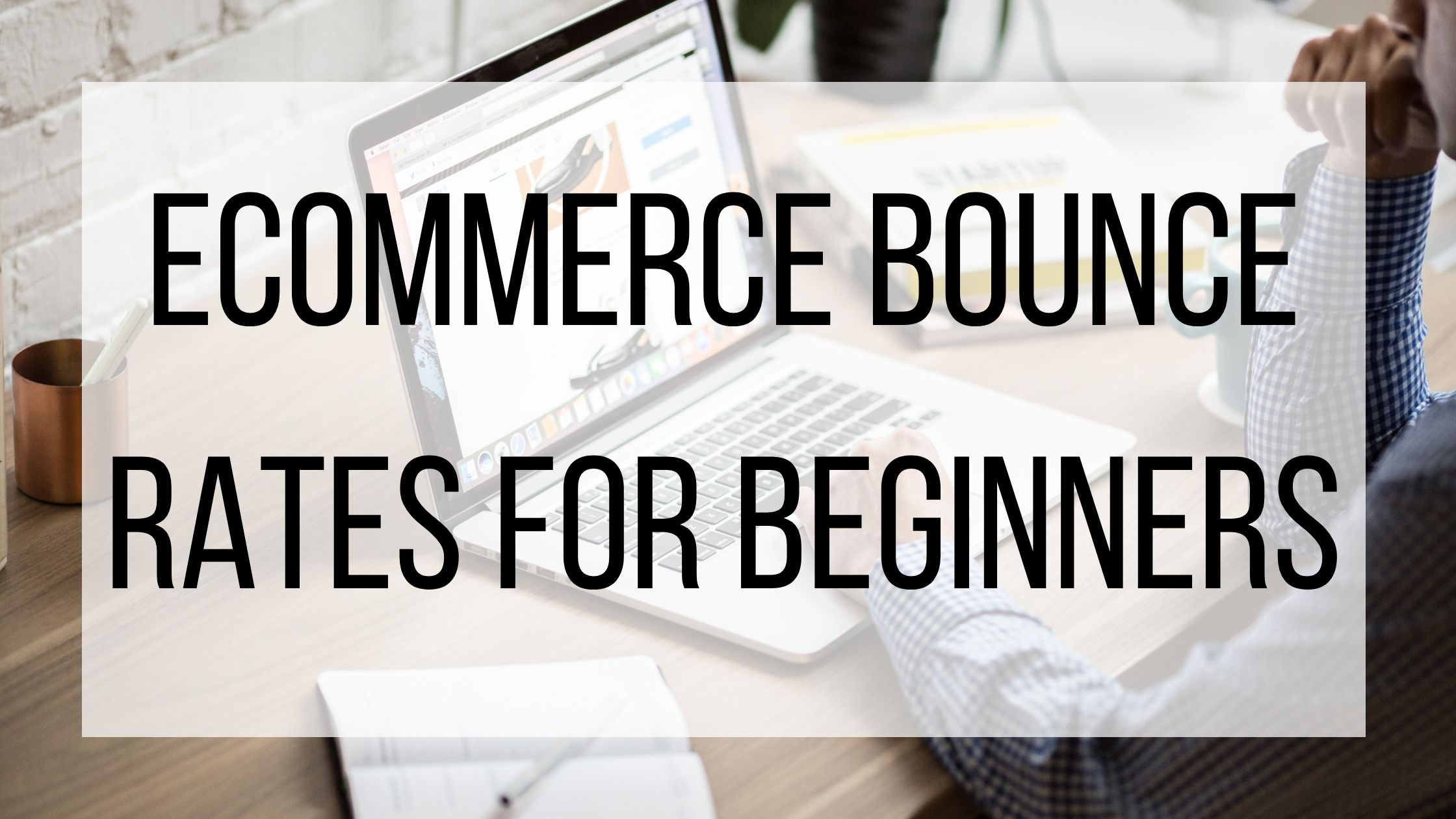 With so many metrics and analytics to keep track of, keeping track of bounce rates is often not a high priority. Other conversions like cart abandonment or total revenue tend to take priority, your bounce rate is not something to overlook. Understanding your bounce rate can help you understand your audience, improve your website, and boost your sales.
What Is A Bounce Rate?
A bounce rate is the percentage of website visitors that leave after visiting a single page. Some scenarios that could affect your bounce rate include things like a website viewer clicking the back button after viewing a single page, exiting out of the browser, or following an external link.
Why Your Bounce Rate Is Important:
Having a high bounce rate can indicate issues on your site, or unhappy shoppers. A bounce means that your customer did not find what they were looking for, or was confused or unhappy with your site and decided to turn somewhere else instead. Having a high bounce rate can also hurt your search engine rankings, making it harder for new customers to find you.
How To Reduce Your Bounce Rate:
Test your website, and your mobile site, to make sure that they are running quickly and smoothly. If your page does not load quickly or is confusing to the user, they will turn to one of your competitors.
Add clear, high-quality images, videos, or audio to your pages. Images help grab your audience's attention and encourage them to interact with your site. If you have products, this is a great chance to showcase anything that makes them especially great or any special features they include.
Keep your website updated and modern. If it has been a while since you have re-done your web pages, take a look at them and see if they are outdated. Your audience is looking for something that is current and has visual appeal. If your website is fun to look at, they will be more likely to visit your other pages!
Offer your audience a reason to keep exploring your site. Are you running a sale? Do you have new arrivals? Is there something new that they just can't miss? By hyping yourself up, users will be excited to see what you have to offer them and want to spend some time on your website. Make sure everything is easy to find, and recommend product or service pairings that might be of interest to them to keep them exploring.
How To Measure Bounce Rate:
Your bounce rate can be measured through analytic platforms. Google Analytics is a popular way to keep up with your bounce rate. The bounce rate is found by taking all single-page session and diving it by total overall sessions, resulting in your percentage. For eCommerce, the average bounce rate is about 46%. If your bounce rate is extremely low, or extremely high, check your analytics for possible errors. You should be able to see if there are any specific pages that customers leave more than others- if certain pages are doing significantly worse, see what you could improve for a better user experience.
Your bounce rate is a good indicator of how your site's content is doing, and where you have room for improvement. Using this information will help you make your website the best it can be, and help provide the best website experience you can.