CRM: What It Is And How To Use It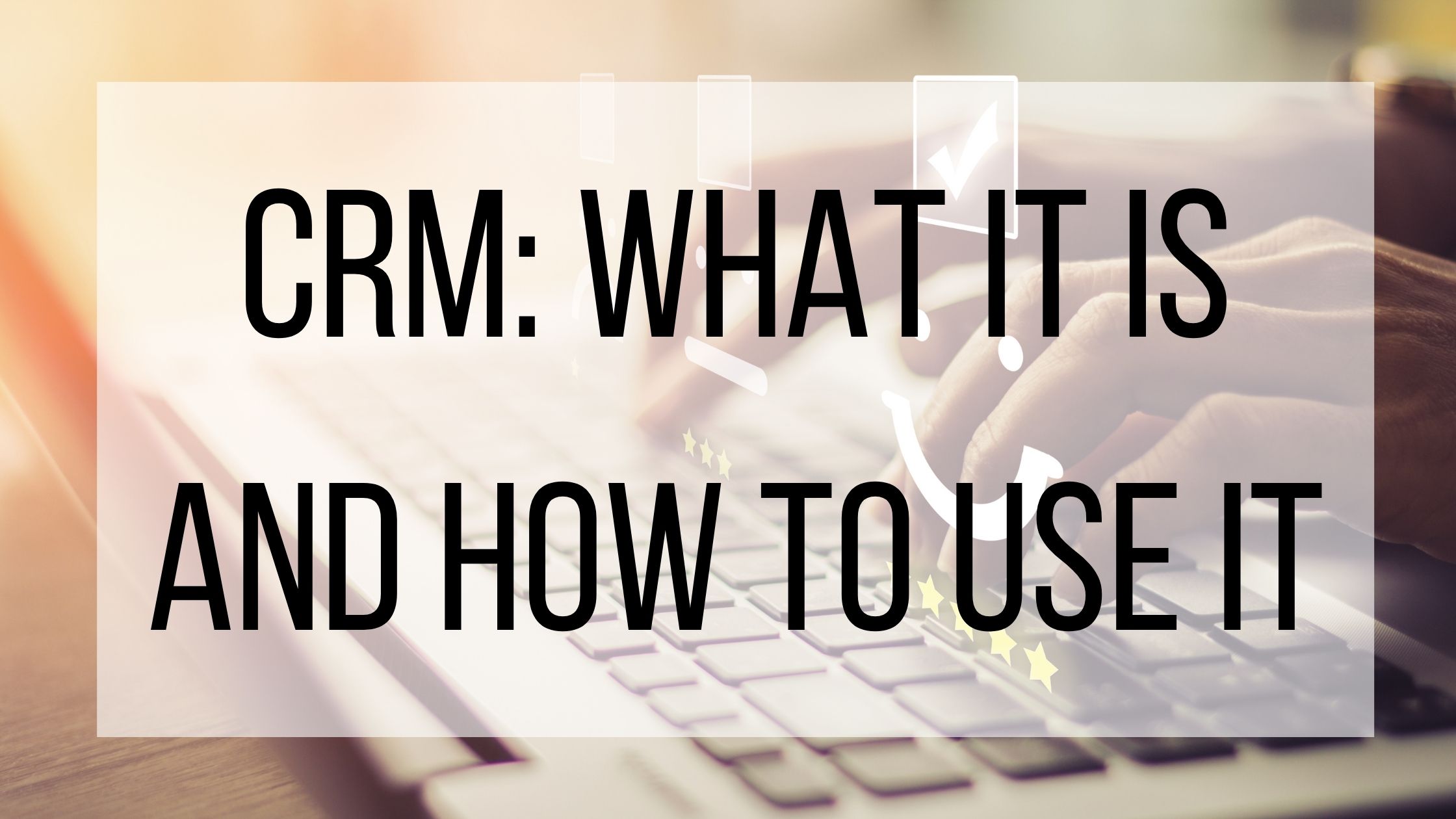 Managing your relationship with your customers can be a big task. Customers are the most valuable asset of any business, and keeping up a quality connection with them can really help your brand thrive. Although you could try to keep up with all of your customers the old-fashioned way, Customer Relationship Management (CRM) tools are here to help you.
What Is A CRM?
Customer Relationship Management software does just what its name suggests- it helps businesses manage their relationships with their customers and potential customers. CRMs store information on customers, as well as potential customers, and keeps them organized in one central location. This is especially important as your company begins to grow more. CRMs make it easy for your team to view all the important information about your customers, so everyone can remain on the same page and gain insight.
Who Should Use A CRM?
Any company can greatly benefit from using a CRM! CRMs are primarily used by two types of companies- Business-To-Business (B2B) and Business-To-Customer (B2C). B2B companies can benefit from CRMs by tracking their leads, sales cycles, and more. B2B and B2C companies will be able to keep track of their customers, sales, communication, and analytics more easily through CRMs.
If your business doesn't fall into one of those two categories, CRMs might still be a good fit for you. Do you need a way to track the productivity of your sales team? Do you interact with your customers and potential customers on multiple platforms? How do you ensure that you finish each conversation with customers on various platforms? Do you want a central list of information on your customers and leads? If any of these apply to you, using a CRM might be helpful to maintain and grow your business!
How Should I Start Using A CRM?
There are several signs that it might be time to look into a CRM. If you are having trouble manually keeping up with customers in spreadsheets, or something similar, then consider looking into a CRM. CRMS can help you keep track of more complex relationships, allowing you to visualize sales opportunities, contacts, etc. CRMs can also help you condense a lot of information that you have stores. For example, say you have a tool you use to keep track of emails and email addresses, a tool for keeping track of where your contacts are located, and a tool for tracking revenue. They are also a great tool for passing information along to other team members, especially on occasions where someone on your team is unavailable.
CRMs come at different prices suitable for a variety of budgets. Some charge per user, some charge per feature, and some charge depending on how much data you are using. Some CRMs, like Hubspot, even offer a free version!
CRMs are a great tool for many companies. They can help you quickly and efficiently organize and store information, allowing your team to work together seamlessly. Have you used a CRM before? What is your favorite feature?