Getting Started With Google Analytics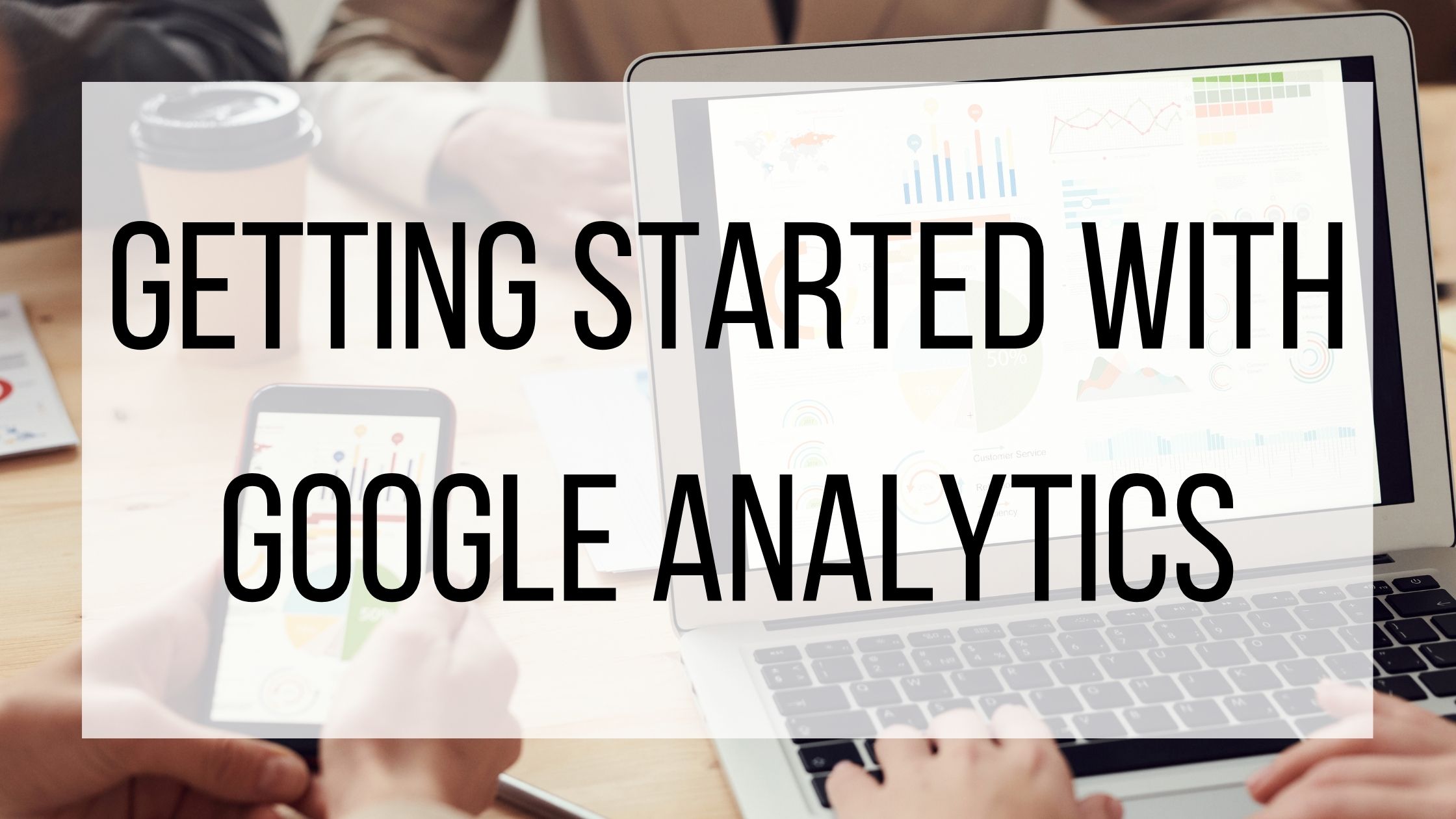 Tracking your analytics is one of the best ways to keep up with your data and meet your company goals. Google Analytics is a free tool that helps you understand what visitors are doing on your website, and analyze the results. If you have not used Google Analytics before, it can seem complicated to set up and keep up with, but it's more simple than you think!
What Is Google Analytics?
Google Analytics is an analytics platform that is run by Google to help users track their data and performance. Google Analytics is part of the Google Marketing Platform brand. It is designed to give you a full picture of how your site is performing with critical information displayed and broken down by different variables. Although Google Analytics can be overwhelming at first, Google offers many tutorials and certifications to help you get the most out of your Analytics experience.
Why Use Google Analytics:
There are so many reasons that you should be using Google Analytics! Analytics can help give you valuable insight to help you with your marketing. It can show you how much traffic you are driving to your site, what other platforms your visitors are coming from, where your visitors live, and so much more. This information can help you make the most out of your marketing efforts. Google Analytics also helps you improve your site performance. You can see what pages get the most traffic, where visitors are leaving, your site speed, how your site does on different devices, and much more. All of these factors help contribute to your success and customer retention!
Setting Up Google Analytics:
The first step is making sure you have a Google account. This includes Gmail and Google Drive, so if you have either of those you are set! If you don't have a Google account, they are free and easy to create. Once you get to the Google Analytics page, you can set it up by following the simple instructions on the screen. First, you will click "sign up", and then enter some basic information when prompted. Next, you'll choose what you want to track and add in your site details. Analytics will provide you with a tracking code, which you need to add to your website pages. This will allow the data to be collected. If you use a site like WordPress, you can use a Google Analytics plugin. Otherwise, the tracking code needs to be added to the HTML files.
Google Analytics Dashboards:
Google Analytics splits up your data into different dashboards. First, you have your Overview Dashboard. This displays your first insights, which you can edit to display the information that is most important to you. Once you go to the left-hand menu, you'll find the Real-Time Dashboard. As the name suggests, this displays real-time data of who is exploring your site. Next, you'll find the Audience Dashboard. This is where you can go to find out who has been visiting your site. Information you'll find includes how long each visitor stayed on a page, which pages they visited, as well as their demographics. The Acquisition Dashboard comes next. This dashboard shows you how visitors found your site, what search engine phrases they used, and much more. The Behavior Dashboard gives you a deeper look at your audience's behavior on your site, bounce rates, session duration, and much more. Lastly, we have the Conversion Dashboard. This tracks how many of your site visitors converted, or completed the action you wanted them to on your site.
There is a lot that goes into starting Google Analytics, as well as keeping up with it, but it is worth it! Tracking your data can help you reach new customers, improve your website, and find flaws you might have missed. Having tangible data allows you to easily track your improvement and make your site the best it can be! If you are a vendor with BMT Micro, we have you covered- Google Analytics tracking is easily available to help you track your conversions. Do you use Google Analytics? What's your favorite part about it?