eCommerce SEO: How To Boost Your Search Engine Optimization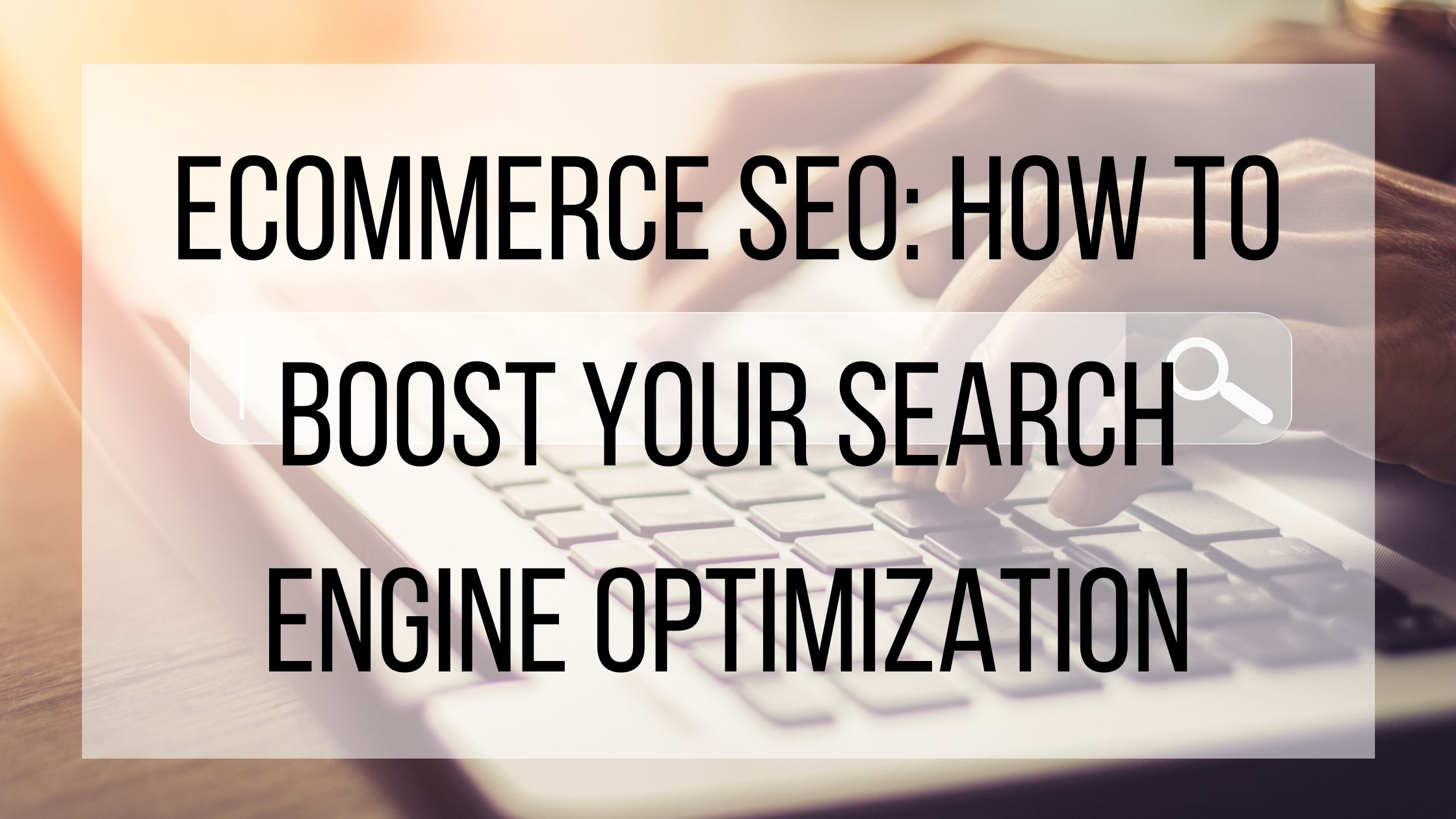 Getting more traffic is a common goal for many businesses. More traffic often means more customers, and having more customers often leads to more sales and a reputable brand. Search Engine Optimization, or SEO, is probably something you have heard of, but might not be familiar with. SEO is a great tool that anyone can use with some time and effort.
What Is SEO?
Search Engine Optimization is the process of generating organic traffic. When customers search for something, they are taking to a search engine results page. This page consists of paid ads, sponsored Google shopping ads, and organic results. Your goal should be to land your product in the organic results on the first page of the search. The closer you are to the top of the search, the more likely to are to get traffic. Although there are usually many pages of search results, customers typically don't make it past the first or second page.
Types Of SEO:
There are two main types of SEO: on-page and off-page.
On-page SEO focuses on your website, and how relevant it is to what people are searching for. This includes overall site readability, how easily search engines can index your web pages, and how well they can navigate your site. Consider aspects such as website speed and your mobile friendliness when trying to improve your on-page SEO.
Off-page SEO focuses on your authority by tracking how many other sites have back linked to your pages. If you have a lot of mentions and links from other sites, it helps increase your authority in your field and will bring you higher in search rankings. Guest blogging and link building are great ways to help your off pages SEO.
How To Boost SEO:
One of the best ways to boost your SEO is to use the right keywords, and the right amount of keywords. Make sure that you use keywords that really describe what your product is, rather than a vague description that will get lost among other products. Check search suggestions and related searches for product keywords you are considering to see where your keywords fall in relation to what users are searching, and to get ideas of new keywords that can boost your products in the search results. Keep an eye on your competition to see how they are doing, what keywords they are using, and how their rankings are compared to yours. While you want to stand out from competitors, having an idea of what they are doing and how customers are responding can help you get new ideas for your own brand.
Keeping up with your website also helps your SEO. Make sure that everything on your site loads quickly and is easy to find. If customers have to search for a product or anything else they are looking for, they are going to give up and try to find an easier solution. Once Google indexes your site, they will also keep in mind how quick and easy it is to get from your home page to other pages. The easier it is, the higher you will rank. Make sure your URL's are short and relevant to what the page is about, too.
There are many tactics you can use to help boost your SEO, but staying on top of the basics is a good start. SEO does take some time and energy, but can make a huge difference in your sales and brand recognition. Learn what tactic are best for your brand and what your customers respond to and watch your company grow! What are your favorite tactics for optimal SEO? Comment and let us know!