Ways To Increase Your Followers On Twitter
If you aren't already on Twitter you are missing out. Twitter is a great tool for promoting your business or game. According to Twitter, followers can help you achieve reach, sales and word of mouth. While some opt for a quick fix like buying followers, we do not recommend this. It does not provide the kind of engagement that organic followers do (people who follow your account because you are of actual interest to them). To gain more organic followers we have provided you with a few simple ways to do so:
Be active and interesting on Twitter.

Being active and posting interesting things on Twitter increases your chances of people following you. Twitter users are always on the lookout for new information, valuable resources and motivation. You can use this for your Twitter strategy to create and share tweets valuable to your followers. For example, why not show someone in real-life enjoying the new game you are developing? People love when brands add a human touch. A quick effective way to do this is by snapping a photo of someone playing your game and enjoying it! It is not recommended to do this all the time but if you are lacking images to show your audience, adding a human element is a creative tactic.

Use your Twitter audience to ask questions.

People love answering questions and giving their opinions. You can use your Twitter followers to ask questions and receive feedback to increase your Twitter activity. However, your questions need to be short and to-the-point. Your questions should be ones that can be answered in a matter of seconds. Surprisingly, Fill-in-the-blank tweets are also one of the best ways to increase your Twitter activity.

Post reviews about your game or business!

By posting reviews from actual players or customers you can show your Twitter audience that your game or business really is awesome. You can even take screenshots of reviews and post them on your Twitter account for a visual appeal. Tweets with images get retweeted 35% more and result in 55% increase in leads. Retweeting is a great tool. If someone has something great to say about your game or business, retweet them! These are all great ways to show that you actually listen to your fans!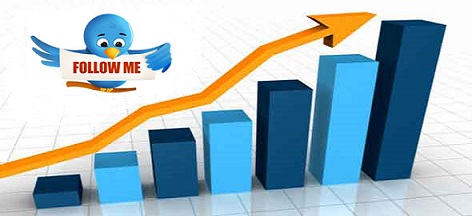 In order to gain more followers you have to break the ice and interact with others on Twitter. Keep in mind that Twitter is a social media platform which means it is meant for social interactions. You will be surprised how many followers you gain just by interacting on Twitter. Hashtags are also a great tool for you to use. We recently posted a blog about hashtagging 101 and the power of strategically using them on Twitter. #GameDev, #ScreenshotSaturday and #FF (Follow Friday) are all great hashtags to use to reach a larger audience. If you are a vendor with BMT Micro and you need help with your social media marketing, we may be able to help. A Marketing Analysis and other Marketing services are currently available for our vendors. If you would like to learn more about the services we offer, please contact our Marketing Specialist via email at leah@bmtmicro.com for more information.