Tricks and Treats For Creating a High Converting Landing Page [Infographic]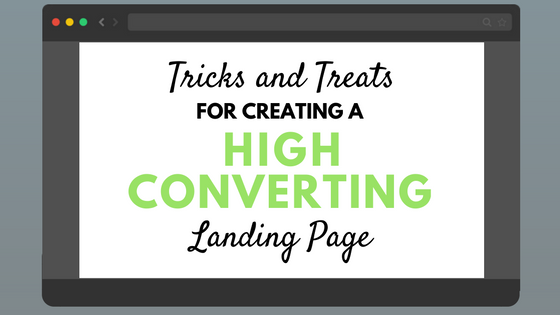 By definition, a landing page "is a standalone web page distinct from your main website that has been designed for a single focused objective" (Unbounce). The objective is to persuade visitors to take actions like signing up for a free account, downloading a free eBook or report, buying a product or service, and so on. Typically, creating a landing page is easy; but a common problem for many businesses is creating a landing page that actually converts.
So, what's the trick to creating a high converting landing page so your business is treated with shoppers that stay and convert? To start, there are many important elements to take into account.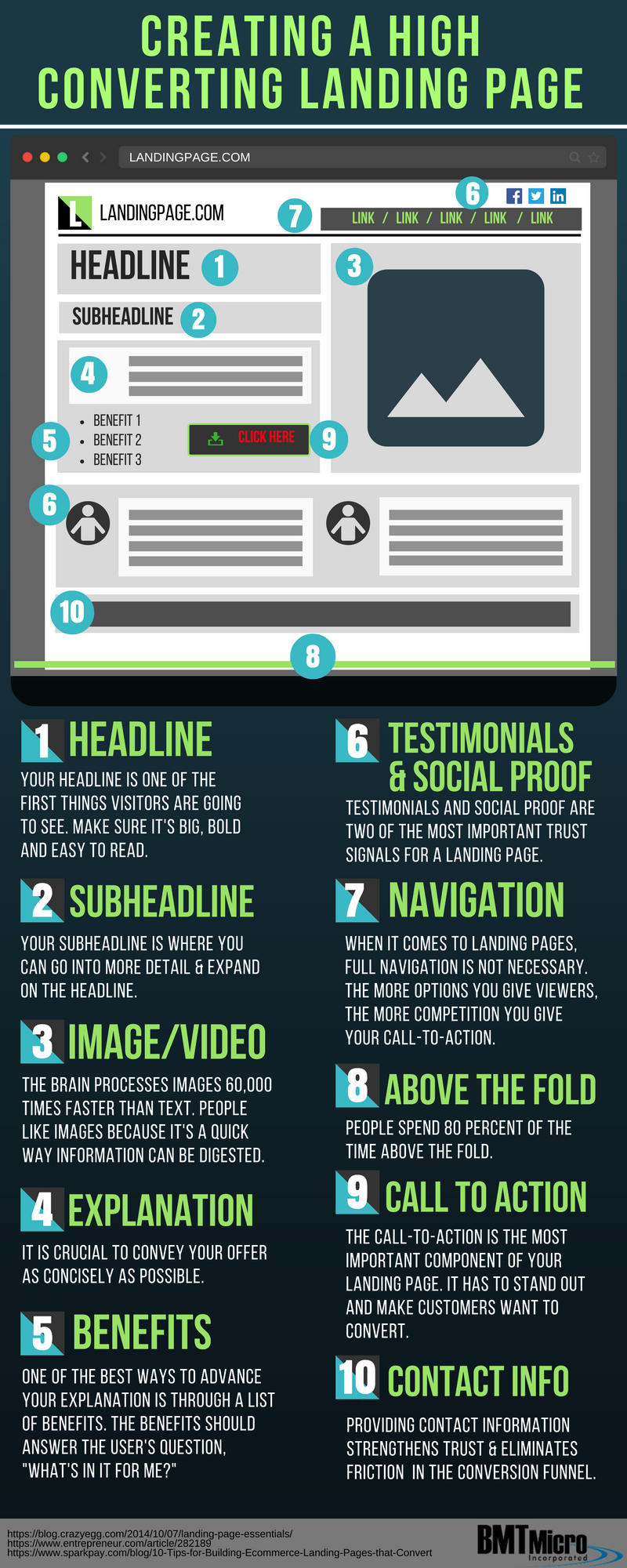 Proof Read
Remember, you need to look credible when someone visits your landing page so avoid silly spelling and grammar mistakes. Make sure to proofread and check over everything – it's important.
Test
Make sure to test the full process of your landing page to ensure all steps are in place. Also, test to ensure everything is functional from a back-end perspective.
By investing the time and resources that are needed to create a high converting landing page, your business could double or triple revenue with just your current website traffic. If you already have landing pages designed, the tricks in this article can help you optimize your page and drive more conversions. Ultimately, by continually improving your landing pages, it will ensure they are effective as possible in reaching the desired goal.