Social Media Audit: A Checklist For Your Social Media Strategy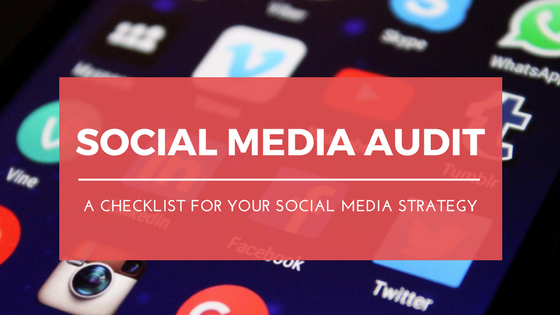 How effective is your social media strategy? Have you ever assessed whether or not your current social media strategy is working for your business?
Developing a comprehensive social media strategy is a key tool in helping you manage your online reputation effectively. But, after you start implementing your strategy, you must regularly assess your social channels to ensure everything is going as planned. This best way to do this is by performing social media audits on an ongoing basis.
What is a Social Media Audit?
According to Social Media Examiner, "to create a content strategy that engages and motivates your audience, you need to do a comprehensive social media audit." A social media audit will help you analyze the impact of your social media tactics. It gives your business an overall view of what's working, what's not working and what can be improved upon across your social channels.
A social media audit will help your business learn from how you manage (or don't manage) your online brand and stay on top of your online presence. If your business has never done a social media audit before or you are unsure how to analyze your social efforts, the following checklist will help you get started:
Identify All Social Media Profiles (official and unofficial)
Make a list of all the social media profiles your company has. This list should include all official and unofficial accounts. Search for your brand name on Google and all of the major social networks. Once you have your list, make note and keep track of the following:
The social media network/profile

URL

Profile name and/or description

Administrators or people have access to the account

Number of followers or fans

Date of last activity
Check Branding Consistency
Is your branding consistent across all platforms? Your audience should be able to immediately recognize your brand across all of your social media profiles. If there disconnect between your social profiles, it can be difficult for customers and followers to determine if they're following the right company.
To properly represent your brand, consistency is crucial. Look through your images, bios, descriptions and URLs to make sure you have consistent messaging.
Find Your Best & Worst Channels
It's important to make sure your presence on a social network is purposeful. You don't want to be wasting time on a platform that isn't producing any results for your business. Review every social media profile you have and focus your efforts where it will be better spent.
Analyze Top Performing Posts & Content
Are you posting the right content on each social network? Your posts should engage and resonate with your followers. Analyze the content you've published and shared to identify which posts have had the biggest impact. Also, document the important metrics of each post (Retweets, Repins, and likes) to see which type of content is performing best on each network.
A social media audit will give you a clear understanding of how well your social media strategy has worked so far and what you might need to improve on. It will also ensure you are using the right platforms, engaging with your target audience and monitoring your accounts properly.
If you are a vendor of BMT Micro, an analysis of your social media performance and ways to improve is currently available with our Marketing Analysis. The Marketing Analysis also includes an analysis of your current website and ways to improve, SEO and digital reputation management results, target market and competitor analysis, and ways to improve advertising and branding. If you would like to learn more about the services we offer, please contact our Marketing Specialist via email at leah@bmtmicro.com for more information.