Have you recently browsed the web and found yourself on a companies website that interested you? Have you noticed after visiting that site the company was now showing up on every other site you visit? For example, you go to a certain companies site, skip to your Facebook page, next to your favorite news site and everywhere you look you see a banner ad for the company you first visited. This clever way to connect with your website visitors that left without making any sort of conversion is known as remarketing.
Remarketing, also known as retargeting, is a marketing technique that allows you to target visitors that have shown interest in your brand or website, but left without converting. A conversion can range from a purchase, an inquiry about more information, or some other desired action. Remarketing allows you to to keep your brand in front of your online visitors once they have left your site by positioning targeted ads as they browse elsewhere on the web. The overall goal of remarketing is to bring your online visitors back to your site and convert them into a sale.
But what type of remarketing is right for your business? Here are a few examples of the different types of remarketing.
Site Remarketing – Site Remarketing is the most popular form of remarketing because it is simple. Site remarketing displays an ad after an online visitor leaves your site. It is a great way to keep your brand in front of your visitors and stay on their mind.
Search Remarketing – Search Remarketing targets users that display an interest in your industry by making specific keyword/phrase inquiries on search engines. These individuals are looking for more information or a solution.
Social Media Remarketing – Social Media Remarketing is similar to Site Remarketing. The difference between Social Media Remarketing and Site Remarketing is Social Media Remarketing focuses on displaying remarketed ads on your social networks.
Email Remarketing – Email Remarketing aims to re-engage your online visitors by emailing individuals that have abandoned their shopping carts. The email will remind or encourage the visitor to return to your site and complete their transaction.
Why Should You Remarket?
Increases brand awareness and recognition by staying in front of your audience and on their minds after they have already left your website.
Improves ROI by letting you reach qualified customers who have already shown interst in your brand, product, or website.
Drives repeat traffic to your site and when used properly, remarketing generally has better click-through and conversion rates (67% of visitors who visit a store again end up making a purchase).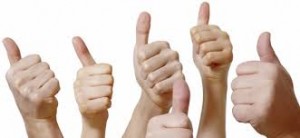 Remarketing is a great way to get your brand repeatedly in front of your online visitors. Not every type of remarketing will work for your company. Like any marketing technique, you will need to test different approaches to see what works best for your company and continue to improve. If you are a vendor with BMT Micro and you need help with remarketing, we may be able to help. If you would like to learn more about the services we offer, please contact our Marketing Specialists via email at leah@bmtmicro.com for more information.