Powering Through A Sales Slump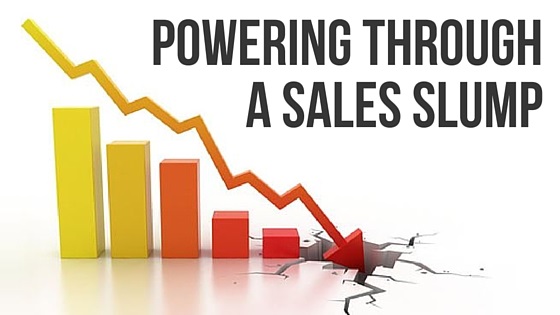 When sales are great, an online business can make a lot of money through their site. However, some businesses may see certain periods throughout year where sales start to lull. When this happens, it can be difficult to figure out what and how to fix whatever is causing the slump. While some business owners choose to ride out seasonal slumps, slowdowns, and stalls, there are many ways an online business can reduce or eliminate the impact lulls can have on sales and profitability. In fact, solutions to some of the problems may be easier than you realize.
Here are 5 suggestions to help power through seasonal slumps, slowdowns, and stalls.
1. Know when a slump happens.
First and foremost, you need to be aware when a slump happens in order to take action. You will need to carefully analyze your year-to-year trends and pay special attention to revenue, conversions and traffic. Anywhere that dips on a consistent yearly basis is a slump, slowdown or stall.
2. Diagnose the reason for the slump.
Once you are able to identify when a slump happens, you can then begin to figure out and understand the causes. You will need to ask yourself questions like: why are customers interested in this product at this specific time of year as opposed to others? By doing this, you will be able to uncover some key points to overcome a slump.
3. Review Your Communication
Your customers are more likely to make another purchase if you stay in contact with them. Email marketing is one of the most effective ways to stay in touch. And, when it is done correctly, it can lead to an increase in sales and conversions. So, review your communication efforts to see whether any additions or expansions are needed, especially for your slower "slump" month(s).
4. Marketing is a high priority
Businesses often reduce or eliminate their marketing expenses when they see sales slow. But, increasing the intensity of your marketing could potentially recoup some of the lost revenue from a slump. While it may seem counter-intuitive, expanding targeted marketing efforts should be a high priority.
5. Your Digital Properties
New technologies and upgrades can also cause sales to slump. Best practices, search engine algorithms, social networks and consumers online behaviors are constantly changing. This is why it is vital for an online business to refresh their digital properties (website, blog, social networks, paid search, etc.) on a regular basis. Pay close attention to your market and make sure your site is continuously optimized. This is not only important when it comes to search engines, but it also plays a critical role in your customer's experience.
Seasonal slumps, slowdowns, and stalls are a challenge to overcome. It's frustrating for any business to see their sales begin to slowly drop over time. But, it's important to address the issues quickly in order to be successful online. You may even find that the simplest solution is the one that works best to boost your income and power through a slump.
If you are looking for more ways to improve your online sales this year, BMT Micro is here to help too. We have a reliable, cost-effective solution that is flexible enough to meet your needs now and well into the future. We have several plans for you to choose from, or we can customize our plans to suit your needs. Signing up with BMT Micro does not cost you a penny and with the numerous functions in our Vendors Area, managing your online sales has never been easier! If you have any questions or if you are interested in learning more about our offerings please contact our vendor services at vendors@bmtmicro.com.