How To Plan Your Next Product Launch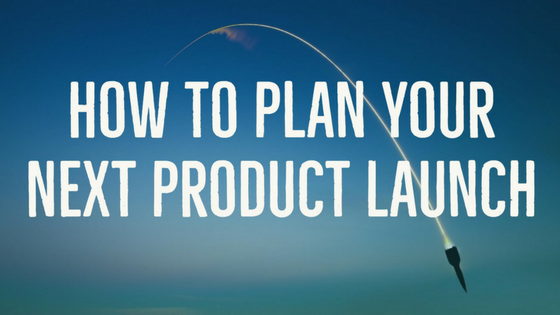 Launching a new product can be a critical, nerve-wracking time for a business. A poorly planned launch could lead to fewer sales, unhappy or confused customers, and even negative ROI. On the other hand, a well-planned launch could bring a business more sales, happy customers, and a better bottom line.
According to Hubspot, some businesses launch their products by drafting a press release, crossing their fingers, and hoping that the users will come. But, there's actually much more that goes into putting together a solid product launch plan than that.
Market Opportunity
Any successful product launch starts with a deep understanding of the target audience and evaluating the opportunity in the market. Ultimately, a product's success or failure is largely based on whether people will use it. A product will not be successful if your audience wants one thing but you are delivering another. It's important to ensure your product is solving a real problem (or problems) that your audience is willing to pay you to solve.
Takeaway: Any product launch should be as a result of an audience and market need.
Timeline
During a product launch, time is going to be your most valuable resource. Start by determining your desired launch date and work backward to set a realistic timeline for everyone involved. Make sure to prioritize specific projects that have the greatest impact on your product launch goals. Your timeline should cover each step you need to take to reach your goals, and set proper expectations for your entire team.
Takeaway: You need to develop a timeline that helps prioritize tasks and goals so you can get the most from your launch.
Goals
One of the biggest parts of a product launch is establishing clear goals. The goals you set should help frame the purpose of your launch and guide you in evaluating tactics. Once your goals have been established, make a list of all the possible things you can do to hit each goal. The point of this is to create a list of everything and then narrow it down. You should also consider how your goals will be measured.
Takeaway: Establish clear launch goals to stay on track.
Positioning
The right positioning shapes the way consumers will evaluate your product and drives their purchase decisions. Your positioning should be developed from a clear understanding of market needs and how your product's capabilities meet them. Focus on answering the following three questions to build out your positioning: Who is this product for? What does this product do? Why is this product different?
Takeaway: Your positioning needs to communicate what your product actually does and its value.
Testing
The best way to determine if a product will be successful is to have a group of beta testers (which can be some of your trusted customers) evaluate your product before you release it to the public. It's important to listen to their feedback and make necessary updates. This will help you better understand what end users will love, hate, or don't need.
Takeaway: Testing is a key factor of a product launch and should be replicated many times before your launch date.
Overall, think through your product launch and don't leave anything to chance on the big day. Successful product launches require real planning and effort to make sure you're ready for whatever the market may throw at you.