How To Protect Your Online Business From Cyber Attacks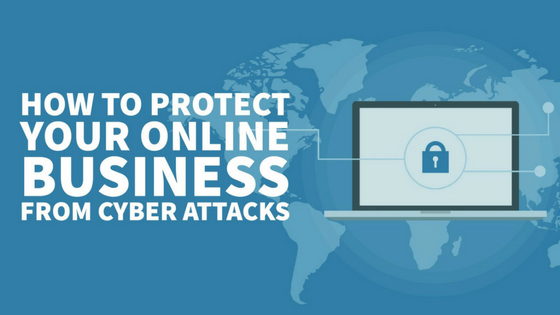 As the frequency of cyber attacks and data breaches grow, it is essential for online businesses to protect their site, and more importantly, their customer's sensitive information. The failure to have a plan of counterattack or extra protective measures in place is not an option. Even the slightest hint of a security breach or cyber attack will tarnish your reputation and lose many customers. But, with the right security approach, you can protect your online business from this.
Understand Your Risks
First, prepare for anything. You need to have a complete understanding of the internal and external vulnerabilities that can affect your business. It's important to do your research on how hackers can gain entry including their different methods and motives. You should familiarize yourself with the various types of cyber fraud schemes and common threats.
The following are a few blog posts we have written that can help:
Train Your Employees
To better protect your business, your employees should also be educated on the most common types of cyber attacks. They should know how to keep data safe and how to deal with any potential hacking scheme. With this knowledge, your employees can start taking more control of privacy and security to avoid attacks.
Data Encryption
Use strong SSL (Secure Sockets Layer) authentication for web and data protection. SSL lets customers know their personal information is encrypted between a web server and a browser. Encrypting the exchanged data also makes it worthless to anyone who somehow manages to intercept it.
PCI Compliance
If your online business accepts credit or debit cards, you need to make sure that you are compliant with PCI standards. PCI scans are a way to ensure that you are compliant and keeping the payment data of customers secure. These scans are very important because if there is a break in any part of your transaction process and someone gets a hold of your customers' information, you will be held responsible and face tough penalties.
Use A Secure E-commerce Platform
There are many different e-commerce platforms out there, but the right platform can make all the difference to safeguard your site from attacks. Some platforms are much more secure than others and provide a number of different security tools. You need to ensure you are working with a platform that can provide your online business with top-notch protection.
It is becoming crucial to ensure any online business' site is secure from any potential security breach or cyber attack. You must make sure you are taking the necessary steps to protect it and your customers' data.
Using a full-service e-commerce platform like BMT Micro can also save you the time and the expense necessary to keep fraud to a minimum and your customer's information safe. Our main goal is to ensure the safety of all transactions between vendors and customers. Our state-of-the-art fraud detection system automatically screens orders and puts questionable orders through a manual approval process. Plus, all BMT Micro servers are fully secured and host all shopping carts using the highest encryption standards available.
We continually make sure that online security measures remain a priority and strictly adhere to all PCI compliance regulations. If you have questions or concerns about your current fraud prevention or if you are interested in learning more about BMT Micro's offerings please contact our vendor services at vendors@bmtmicro.com.