Expand Your Social Presence with Snapchat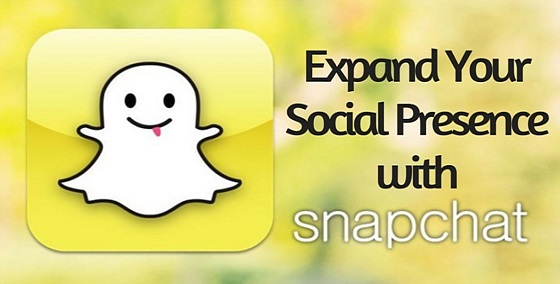 Even if you don't use it, you are probably aware of Snapchat or have least heard of it. The mobile application was initially released in 2011, but has quickly grown in popularity over the last few years. Snapchat has turned into a $10 billion company and a full-fledged social network. It has over 100 million daily users and over 5 billion video views that happen every day. And for businesses looking to grow their social presence in 2016, Snapchat should be a platform you consider.
The app was launched with a simple value proposition: to allow users to send pictures and/or videos to people they have connected with that disappear after 10 seconds or less. So, users don't have a traditional "feed" that displays their Snapchat history. But users can post snaps to their "story," which strings snaps together so followers can view it before it expires in 24 hours. Snapchat also gives businesses the chance to engage with a smaller community of their biggest fans and share exclusive, creative content such as:
Preview or teaser for upcoming products
A "day-in-the-life" or "behind the scenes" look into your businesses
How products are made
Event coverage
Exclusive promo codes
Contest details
However, since there is not an easy way for a business' audience to "retweet" or "share" their content on Snapchat, attracting followers can be difficult. To build your following, a business will need to get creative with how they spread the word. This means promoting your Snapchat presence outside of Snapchat.
Like Twitter or Instagram, people can follow your account once they know your unique Snapchat handle. And, every Snapchat account has a unique "Snapcode" that will let others add you by "snapping" it. A business can draw attention to their Snapchat presence by making their Snapcode their profile picture or by sharing it as an image post. Businesses can also make a Snapchat story, download a part of it, and then upload it to their other social channels. This is a good way to show your fans what they are missing and what to expect if they follow you.
Snapchat is an extremely personal social network. Anyone who clicks on a Snap has to pay attention since photos and videos are sent in real time with limited viewing. Also, if you want to follow someone on the app, you have to seek him or her out by his or her username or Snapcode. This means anyone following your business on Snapchat is truly a valuable audience member and you are truly valuable to him or her. Of course, Snapchat is not going to be beneficial for every business, but it's definitely something worth exploring.