Essential Metrics An Online Business Needs To Track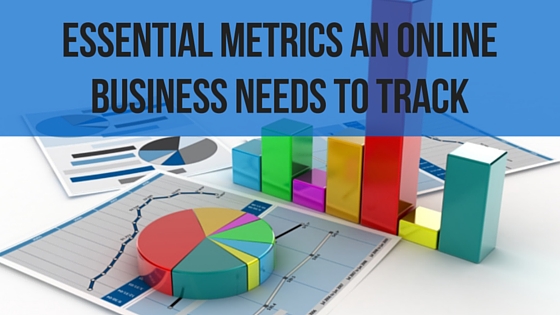 It's no secret that most successful online business owners often know exactly why they are successful. Usually their success comes from one major reason – they know how well their business is performing based on hard facts and data. But what exactly are these business owners doing so differently than any other online business? Well, to start, they know the right metrics to measure and track.
There are tons of metrics out there to use to evaluate an online business. Based on your business goals, some metrics may not hold as much importance as others. But, there are some essential metrics that are involved in data-driven decision making that every online business should have a solid understanding of.
Cost of Acquiring a Customer (CAC)
CAC tells you the average amount of money that you have to spend to get one customer. According to WorldWatch, a business should consider the following five factors when calculating CAC: marketing campaign expenses, sales/discounts, per transaction costs, cost of support and cost of tools. In general, a business will always want to lower acquisition costs as much as possible.
Conversion Rate (CR)
CR tells you the percentage of visitors who visit your site and actually make a purchase. Conversion rates can also be defined as the percentage of consumers who take a desired action like signing up for a newsletter. So, the higher the conversion rate, the better. It is very important for an online business to know what their CR is at all times, especially to understand how their site or advertising is performing.
Shopping Cart Abandonment Rate
Shopping Cart Abandonment Rate tells you the percentage of visitors who added your products to their shopping cart but didn't complete the checkout process. Like CAC, the lower your cart abandonment rate, the better. For example, if an online business' cart abandonment rate is 75% this means 75 out of 100 visitors with something in their cart leave without buying. Having a low cart abandonment rate is also a key to improving conversion rate.
Average Order Value (AOV)
AOV tells you the average amount that a customer spends when they make a purchase on your site within a given timeframe. By tracking AOV, an online business can figure out how much revenue can be generated from their current traffic and CR. This is also a metric that you will always want to increase because it increases profits.
Customer Lifetime Value (CLTV)
Customer Lifetime Value tells you the average amount that a customer is worth during their relationship with your business. Your cost of acquiring a customer should never be higher than your CLTV. And, the best way an online business can increase CLTV is to encourage repeat purchases.
Churn Rate
Churn rate tells you the percentage of your customers who do not come back to your site. If your CLTV is low, it could mean that many customers buy once and never return. For example, a churn rate of 80% means 80 out of 100 customers do not come back to buy from your store. So, the lower the churn rate, the better.
By utilizing and tracking these metrics, it can lead to driving higher quality traffic, improving on-site engagement and, most importantly, increasing conversions and sales. Make the most of your time and money and use metrics to drive your online business decisions and strategies.