Artificial Intelligence in E-commerce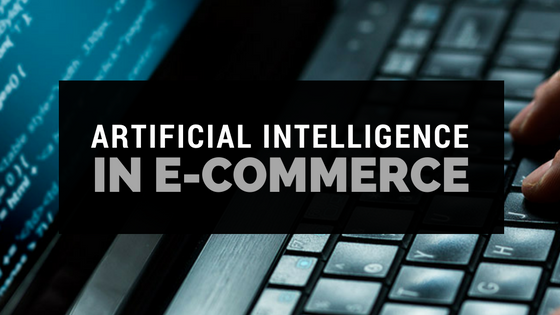 E-commerce has been limited in the physical world, but in the coming years, Artificial Intelligence could help take that experience to the next level. Artificial Intelligence and machine learning are growing fast. According to Gartner by 2020, 85% of customer interactions will be managed without a human and at the close of 2018; customer digital assistants will recognize customers by face and voice across channels. Gartner also estimates that 6 billion connected "things" will require AI support by 2018.
E-commerce has become a highly competitive market and brands that want to stay ahead of the curve should start looking at embracing AI as a way to enhance the customer experience. The following are three ways we are already seeing AI in action and what you should pay attention to as it becomes more prevalent.
Natural Language Processing
With the rise of digital assistants (Amazon's Alexa, Apple's Siri, Microsoft's Cortana, etc.), Artificial Intelligence has begun to reach a level where it is useful to many people's daily lives. Last year, natural language processing for voice control and assistants made a huge impact. And, from a voice perspective, you can expect to see more options for AI assistants in the future.
Google and Microsoft are already using voice search and complex, multi-part queries to improve their understanding of natural language. According to research firm Markets and Markets, "The AI market for natural language processing (NLP) is expected to hold largest market share from 2016 to 2022. The growing implementation of natural language processing for the improvement of consumer services in the retail sector is one of the major factors contributing to its growth in the AI market."
Better language understanding would make machines a lot more useful. Shoppers would be able to express their needs, desires and specifications in everyday language, which would result in a faster and more satisfactory shopping experience. But, language understanding has been a challenge and long-standing goal in artificial intelligence.
Personalized Product Recommendations & Chatbots
Current product recommendations systems generally use a product's popularity to determine how and when to recommend it. But machine-learning recommendation systems will help discover better ways of modeling user behavior to make more accurate recommendations. Learning product recommendation systems promise to deliver product results that your shoppers are likely to want and buy.
Chatbots are also becoming a vital way to enhance the customer experience and handle initial contact with customers. Chatbots are designed to help customers easily navigate products for sale and provide personalized recommendations with in-depth data about customer preferences. According to Keenan Baldwin, Co-found of SiteZeus, ""AI has begun to do what loyalty programs have not. They're building loyalty by understanding individual customer's needs, timing, price-elasticity, and channel preference. Retailers will know what their customers' needs are even before they do." As artificial intelligence develops further, we can expect to see Chatbots interacting with customers in almost human terms.
From basic voice recognition to advanced machine learning and deep learning, there are many different levels of Artificial Intelligence. Over the next few years, the application of machine learning and artificial intelligence (along with the cloud, virtual reality, and many other technologies) to e-commerce is going to be very important in transforming our digital world. Ultimately, the future is bright for Artificial Intelligence and it is expected to reshape the e-commerce market and the expectations of online shoppers.