How Ad Blocking Is Impacting Online Advertising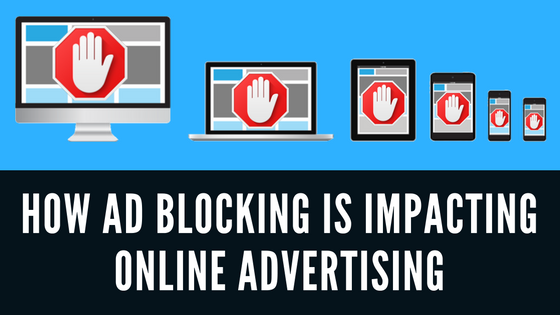 Although online advertising has never had the best reputation among consumers, many companies, like Facebook and Google, rely heavily on it to finance their operations. Unfortunately, this type of business model is increasingly coming under threat due to the rise in consumers installing ad blocking extensions.
Last year, PageFair (a Dublin-based company) revealed that ad blockers are costing around $22 billion a year in lost revenue. Specific problems that are driving consumers to install ad blockers include too many ads, over-targeting and abuse of personal data. What's more, consumers who have downloaded ad blockers are unlikely to uninstall them, as 89% said they have no plans on abandoning them.
For many advertisers and publishers, competing with ad blocking software is forcing them to rethink their strategies and some have already begun to fight back.
How Publishers Are Responding
Many publishers have started taking action to counteract the increasing uptake of ad blockers by developing their own ad blocker detection software. In some cases, this will prevent ad blocking users from viewing a piece of content until they 'whitelist'' the site. Forbes, for example, is a publisher currently using ad blocker detection software for its content.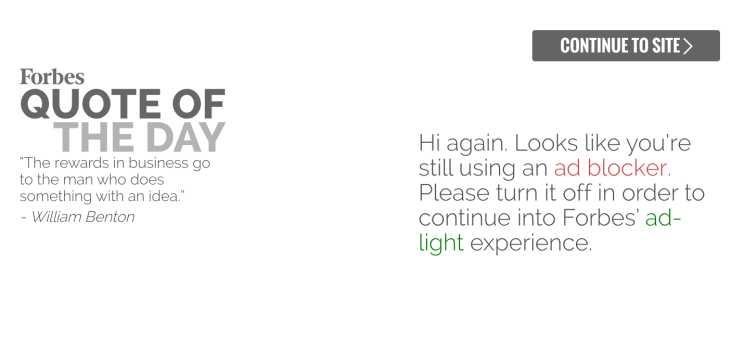 Unfollowerstats is another example but has taken a slightly more nuanced approach. Unfollowerstats doesn't prevent users from viewing content but instead encourages users to consider they are a free app whose only income comes from Advertising.

Some publishers have said they don't care about ad blockers because it saves money on pay-per-click ads by separating out consumers who were never going to buy. But, rather than trying to bypass ad blockers or pretend they do not matter, advertisers and publishers need to focus on the bigger underlying issue – consumers don't like the advertisements being served to them.
Listening To What Consumers Want
In this digital age, consumers have more control than ever over their online experience. So, it's not unreasonable for consumers to want and expect better from brands. The reality is that ad blocking is a phenomenon that is not going away because neither is online advertising.
As a business, the best way to deal with the ad-blocking problem is to improve the quality of your ads. A study done by Adobe found that 78% of consumers like personalized ads, but only 28% think they're tailored correctly. The study also found that consumers are more likely to be engaged when using social media as "attention can be diverted." They are also less likely to notice ads when doing something with intent, such as watching a video or using an app.
Today's consumers hate banner, pop-up, and interstitial ads. But, there are many unobtrusive forms of advertising that consumers will actually tolerate, like native advertising or even the power of online word of mouth. Consumers are no longer fans of "in your face marketing" and want more from online advertising. So, it is important to remember the relevancy of your ad and the audience it is being served to.
Ultimately, consumers hate the inconvenience, not the advertising. In fact, ignoring ad quality and user experience is precisely why there is a growing adoption of ad blocking among consumers. Many methods that advertisers have traditionally utilized like pop-up as and banner ads are proven no longer effective in engaging consumers. The message to advertisers and publishers should be clear: if consumers don't like something they will find a way to avoid or get rid of it.