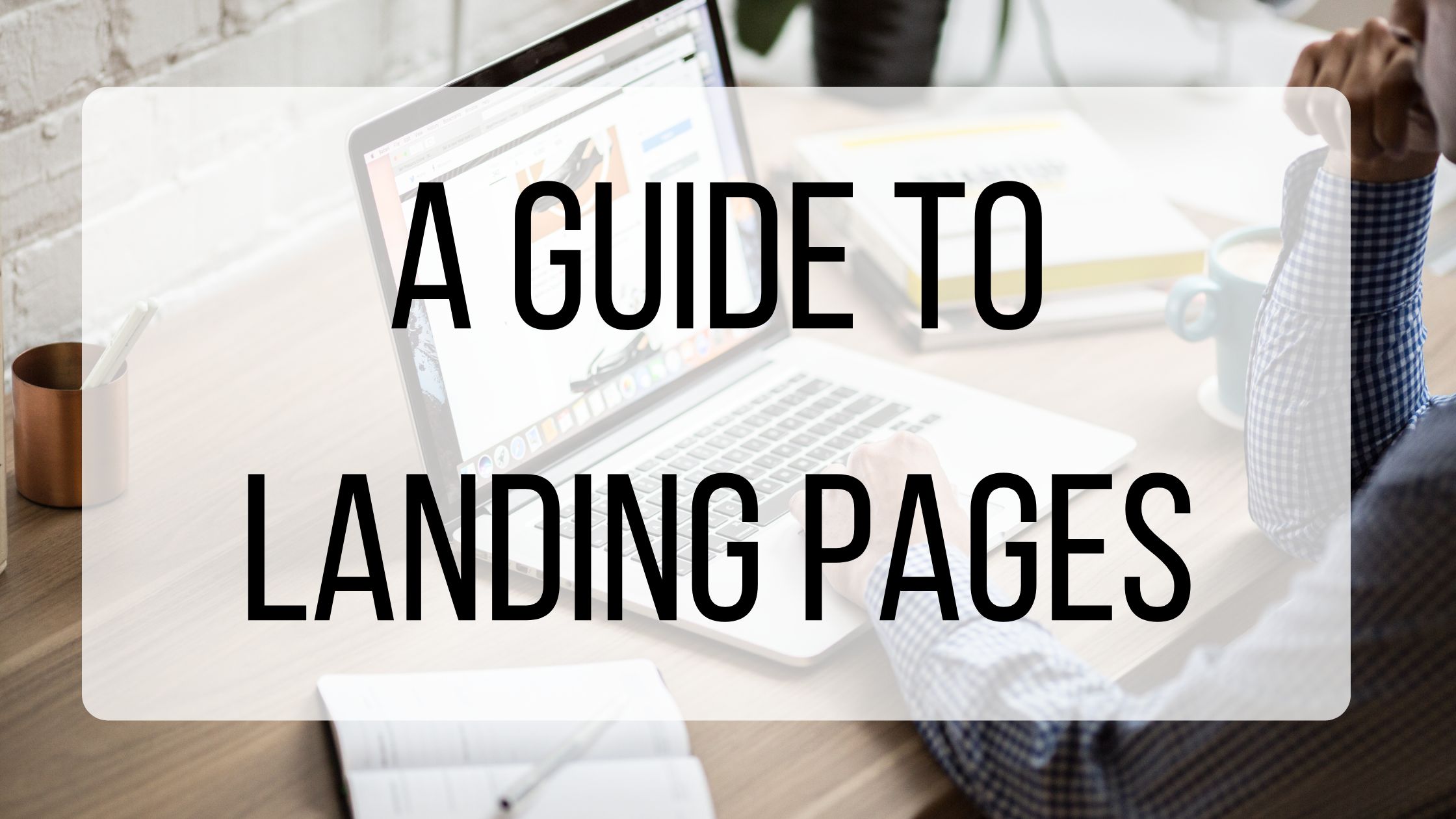 Whether you are designing your homepage, a product page, or a link from an ad, your landing page is going to be the first impression your audience has of you. With a quick glance, your visitor will decide if they want to stay on your site or look elsewhere. Designing your landing pages is not an impossible task, but it does take some work and dedication.
What Is A Landing Page?
A landing page is a page that visitors will "land" on after clicking a link from an email, ad, social media post, or anywhere else they see a link to your site. Landing pages can be your home page, a product page, a video- whatever you are pushing on other channels.
Landing Page Vs Web Page:
Landing pages are used to guide visitors to complete a call-to-action. This could be signing up for an email list, purchasing a product, or learning more about your company. They are used to bring the sales process to an end. Web pages are informative. They are used to teach the visitor more about your company or a product and encourage them to move forward in their sales journey.
Why Use Landing Pages:
There are many great reasons to use landing pages. It takes 1/10th of a second for someone to form a first impression. Having a visitor go to your landing page will leave an impression, and can pique their interest. You want your visitors to stay on your site, so grabbing their attention right off the bat is important.
Landing pages help you increase conversion rates. Since they only have one purpose, it is easier to encourage your visitor to take action. Many landing pages do not even offer navigation elements, which lessens distractions and drives visitors in the direction you want them to take. If you want to keep it simple, you can start with a text-only landing page. These landing pages are easy to process and load quickly, making them a great choice. If you want to offer your visitors more information, taking them to a video landing page is another popular choice. Make sure your video isn't too long and doesn't contain unnecessary information. If you try to cram in too much, viewers will get bored and exit the page before completing the CTA. If you are not prepared to create a video landing page but want something more attention-grabbing than just text, you can also make a graphic for your landing page.
Landing Page Elements:
There are several elements you should include in your landing page to make it successful. The first is a catchy headline. The headline is going to be what grabs their attention first, and gives them insight into what your landing page is about. Next, create a sub-headline that goes a little bit deeper. The goal of the sub-headline is to be persuasive. Be sure to include what the visitor will gain from following your CTA, and point out what they could miss out on by leaving. Add in your contact information- a phone number, email address, or live chat option so that they can ask any questions they have before they lose interest. Most importantly, reiterate your call-to-action!
Making good landing pages takes practice, but it is achievable with some time, effort, and research. Have you ever used a landing page for your business? What is the best landing page you've seen?