Holiday Marketing Calendars For eCommerce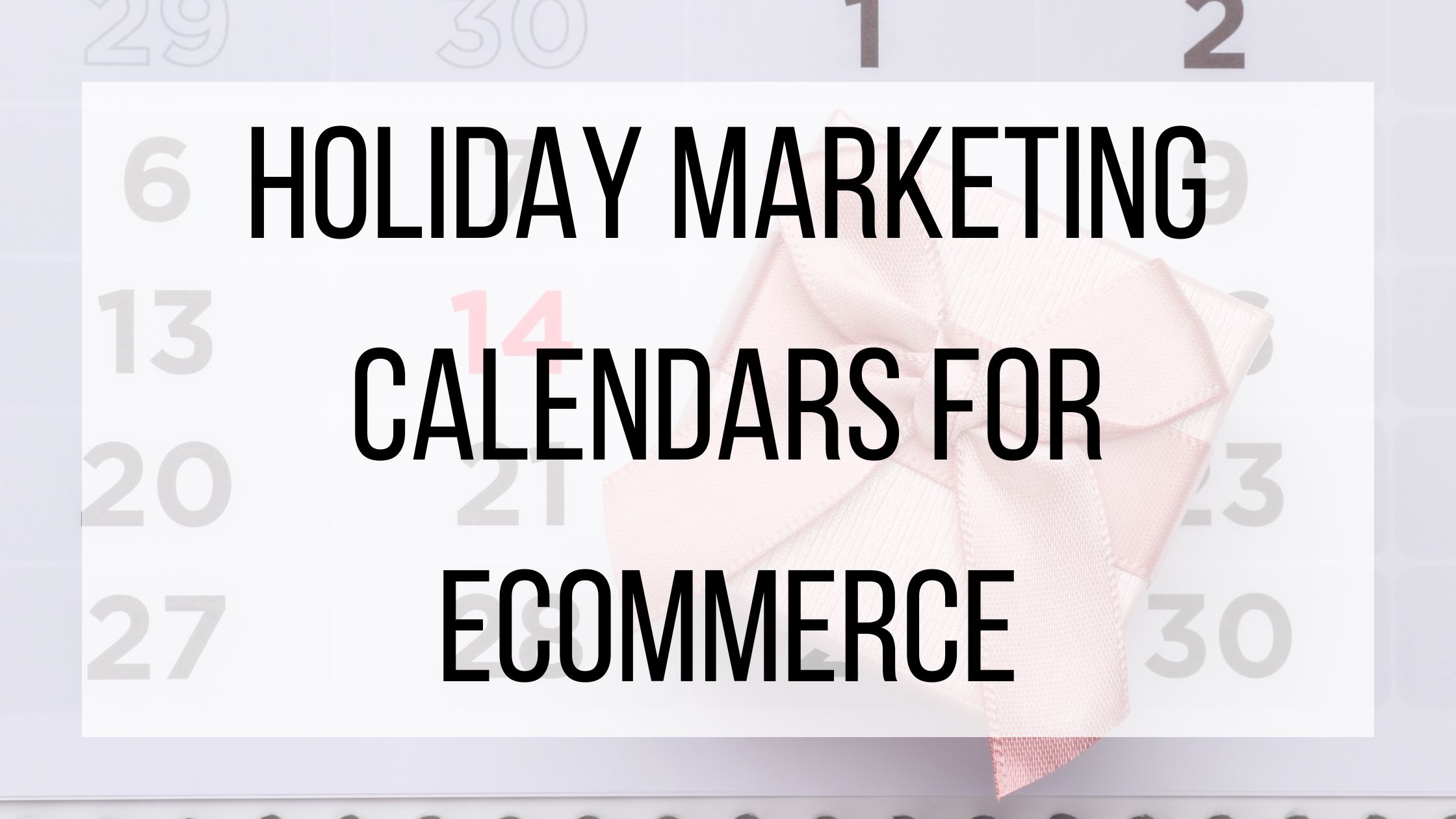 With the holiday season upon us, it can be easy to get caught up in the hustle and bustle. It seems as though retail stores and customers start preparing earlier each year, and it can get overwhelming to try to keep up while enjoying time with loved ones. Creating a holiday marketing calendar can help you ensure that you are making the most of your time and reaching your goals.
What Is A Holiday Marketing Calendar?
Similar to a social media calendar, a holiday marketing calendar helps you map out the details of the deadlines, goals, and strategies you want to implement around each holiday. They help you create a clear vision of what you want to do for each holiday and map out a plan so that nothing slips through the cracks.
How To Create A Holiday Marketing Calendar:
First, decide how often you want to create or update your calendar. Monthly, quarterly, or annually are all good options, depending on how far you want to work ahead. If you plan longer-term, you can always go back and edit your calendar if needed.
Take into consideration the demographic of your audience. What big holidays are important to them, and what smaller holidays do you think they would enjoy? With so many holidays, this can help you narrow it down to the ones worth putting extra effort into.
Once you have your holidays, split them into three groups. Group 1 will be the biggest holidays you want to promote (Christmas, Thanksgiving/Black Friday, etc). This group will take the most priority and planning to promote. Group 2 will be mid-sized holidays, which will depend on what you think your audience will respond to the best. Group 3 includes the smallest holidays, and will take the least amount of planning and effort.
Set goals for your holiday marketing calendar for each holiday. Your goals can be big or small-whatever you think will be the most beneficial to you. Are there any sales goals that you want to hit, or a number of followers you want to reach on social media? What do you want the central message of your holiday campaign to be, and what is the call to action? Make sure that you have clear, designated tasks and deadlines for everyone involved in your marketing efforts so that nobody is scrambling last minute.
Next, decide what channels you want to use. Do you want to celebrate the holidays on certain social media channels, or update your website for a special surprise? Consider running a holiday deal or giveaway, launching a new product, or offering a special edition of a current product. October-December is an especially great time to focus on this, with many customers shopping for holiday gifts.
Holiday marketing can be a bit more work than regularly scheduled social media content, but is well worth the effort! No matter how big or small the holiday, it is a good chance to connect with your audience and have some fun. Planning ahead will help alleviate some of the holiday stress. Find a calendar app that works for you and your team, and get to planning your best holiday season yet. What holiday are you looking forward to the most?