E-commerce Trends For 2017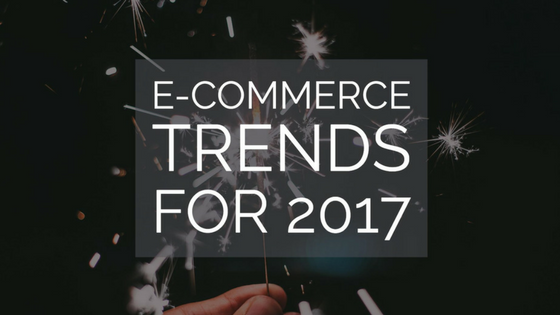 E-commerce is set to have another record-breaking year in 2017. Approximately 80% of Internet users are shopping online and the average consumer spends at least $1,800 per year on the Internet. According to Internet Retailer online spending in the U.S. alone will generate $355 billion in total for 2016 and is expected to exceed $400 billion per year by 2018.
With 2017 just around the corner, the following are a few of the latest trends in e-commerce to keep in mind when going into the New Year.
Going Global: E-commerce Growth in Asia-Pacific
In the early days of e-commerce the U.S. was the major driver of growth. But, e-commerce has grown to be a global phenomenon and emerging markets are rapidly expanding in the global e-commerce market. According to eMarketer, the Asia-Pacific is expected to remain the world's largest retail e-commerce market throughout the forecast period, with sales expected to top $1 trillion in 2016 and more than double to $2.725 trillion by 2020. Furthermore, it is estimated that by 2020, Asia's e-commerce value will be worth more than the U.S., U.K., Japan, Germany, and France combined.
[Click Here for more tips on taking your business global]
Subscription Business Model
As we mentioned before, Recurring Billing has become one of the hottest strategies in digital marketing. Consumer buying habits are now trending more toward simple and hassle-free shopping experiences. Subscriptions make consumers lives easier by providing them with a hassle-free payment method and it ensures they get billed regularly, which increases your revenue. Overall, it's an excellent business model for both the business and the consumer, and has driven massive growth over the past ten years (and is predicted to continue at a healthy rate as we head towards 2020).
[Click Here to learn more about the Subscription Business Model (also known as Recurring Billing)]
Artificial Intelligence
Artificial intelligence is a bit trickier to predict for 2017 because it is still genuinely new. But, with the rise of digital assistants (Amazon's Alexa, Apple's Siri, Microsoft's Cortana, etc.), it has begun to reach a level where it is useful to many people's daily lives. For 2017, business should start looking at how AI tech can help with ad targeting and personalization. This tech can greatly help businesses gain a smarter approach to online advertising.
A New Year always brings changes especially in the booming e-commerce space. Keep these trends in mind to help your business stay competitive in 2017. If you are looking for ways to improve your business in 2017, BMT Micro is here to help too. We have a reliable, cost-effective solution that is flexible enough to meet your needs now and well into the future. We also have several plans for you to choose from, or we can customize our plans to suit your needs. If you have any questions or if you are interested in learning more about BMT Micro's offerings please contact our vendor services at vendors@bmtmicro.com.